Who are digital nomads?
Digital nomads are people who work and travel to different places on a regular basis. They use modern technology to work from cafes, hotels, co-working spaces or libraries, or any other place with WiFi. They connect their laptop or smartphone from anywhere in the world.There are many types of digital nomads. Some people travel around their country by camper or caravan. Some live on sailboats, working from different ports. Others stay in hostels with backpacks or rent Airbnb apartments while flying from country to country.
Why is Croatia interesting to digital nomads?
One of the biggest problems for digital nomads is getting visas or other paperwork that they need to continue traveling and working. They may have to move to a new country before they want to, because their visa is expiring. This can lead to additional stress and costs, and also means they can't be accommodated in one place. As digital nomads bring money to the economy, some countries have decided to offer special visas to these workers. Barbados, Costa Rica and Portugal are among the countries that allow them to stay a year or two without any additional paperwork once they arrive.
At the beginning of 2021, Croatia introduced a one-year visa for foreign remote workers. It applies to people outside the EU who work with communication technology and do not need a tourist visa to enter the country. Among the demands, these digital nomads cannot provide services to Croatian companies and do not pay income tax, although they must prove that they earn at least 2,200 euros ($ 2,700) each month.
To date, early reports suggest that most digital nomads who would receive this visa are British or American. This has provided some much-needed visitors to cities such as Dubrovnik, where people working remotely can provide year-round benefits for the tourism industry. For those thinking of taking a different path, Croats could soon travel to the United States without a visa under the Visa Waiver program.
The success of the Croatian visa for digital nomads should attract many more remote workers to the country, with the possibility of turning it into a major hub for people working in this way over time.
For digital nomads, we have provided the following:
Luxury Villa EMMA in Linardići can accommodate a maximum of 8 people. It has a private pool and sauna. The brand new, tastefully furnished villa has three bedrooms and three bathrooms with one additional toilet, and is spread over two floors. The kitchen, like every room in the house is fully equipped and offers everything you need for a carefree stay. The house is air conditioned and located in a quiet part of the island.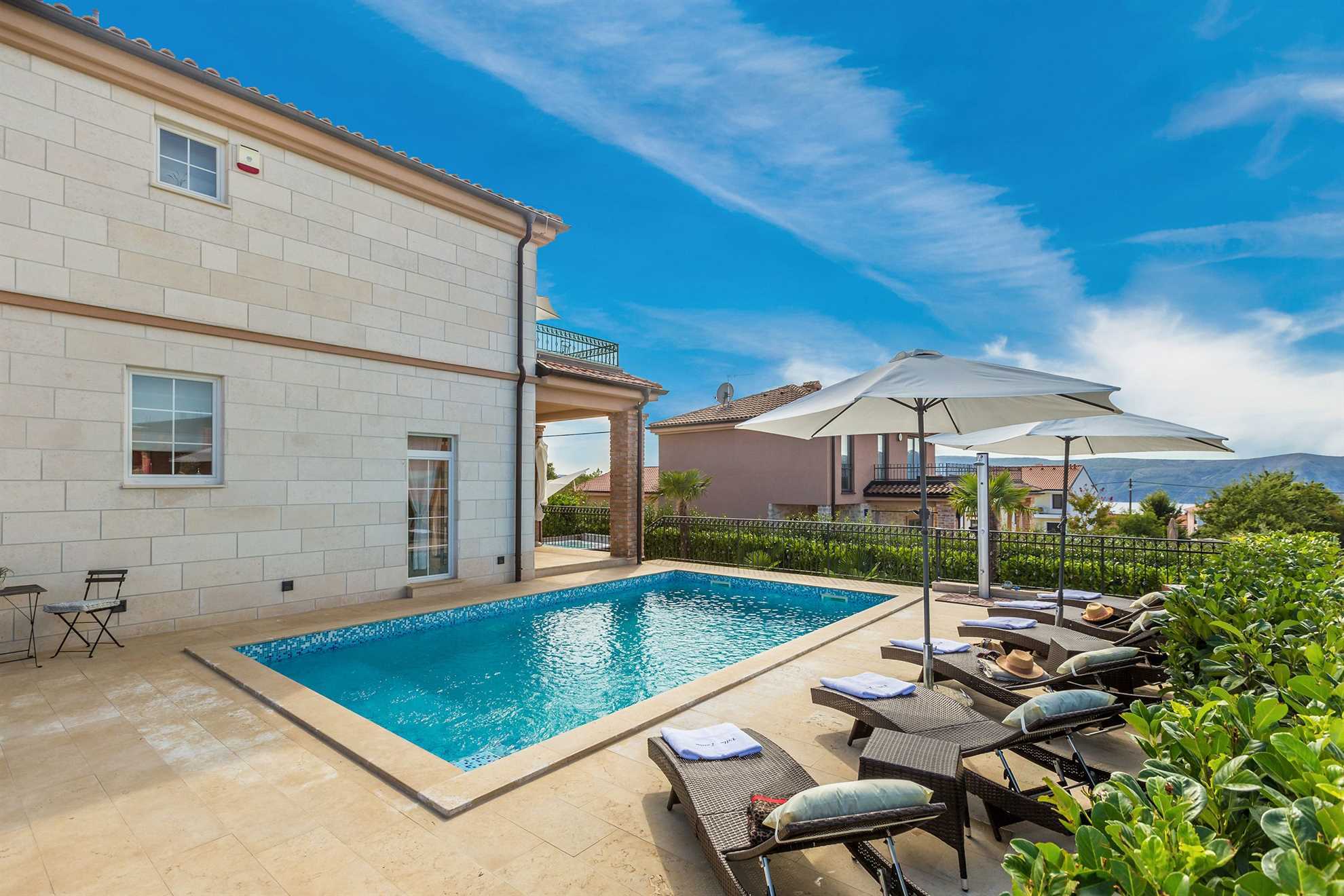 Since digital nomads travel either alone or in pairs, they combine accommodations together - in this holiday home everyone will find something for themselves.