We often hear that one of the main reasons why visitors are reluctant to travel to the coast during the off-season are the poor connections with certain destinations. In order to prove different we present you with a short guide to all of the options you can choose from should you decide to spend your vacation on this island. And the options truly vary: from air travel, travelling with your car to taking the bus.
1. Travelling by plane
The most wanted form of transport is definitely the plane – Rijeka Airport is an airport located on the island of Krk, nearby the town of Omišalj, offering connections with 17 European cities. You can get to Krk throughout the year from the following destinations:
- BERLIN
- BERN
- BRUSSELS (CHARLEROI)
- COPENHAGEN
- DUBROVNIK
- DUSSELDORF
- FRANKFURT
- HAMBURG
- HELSINKI
- INNSBRUCK
- KOLN
- KOŠICE
- LONDON (HEATHROW, STANSTED)
- MALTA
- MOSCOW
- MUNICH
- OSIJEK
- OSLO
- OSLO (RYGGE)
- RIGA
- SPLIT
- STOCKHOLM (SKAVSKA)
- STUTTGART
- VILNIUS
- TALIN
- TEL AVIV
- ZAGREB
Zagreb Airport is the largest airport in Croatia with plenty of direct flights from other cities to Croatia. The distance between the Zagreb Airport and Krk is a pleasant two-hour drive and the capital city and the island of Krk are very well connected – we definitely recommend taking the bus, especially the daily direct route Zagreb – island of Krk.
2. Travelling by car
This type of transport is the most common among the visitors arriving to the island because Krk is exceptionally well connected to other parts of Croatia thanks to the Krk Bridge. Croatian motorways are very well maintained and offer a truly pleasant drive, one of the best in Europe.
If you are arriving from Germany, Austria and Slovenia, you can take the motorway all the way to your end destination. The prices are fixed and do not change during the season – the section from the Macelj border crossing to the island of Krk will cost you around EUR 15. Of course, you can also take the expressway. Taking the expressway is free of charge and you get an additional benefit of taking a break in one of the picturesque small towns settled along the way.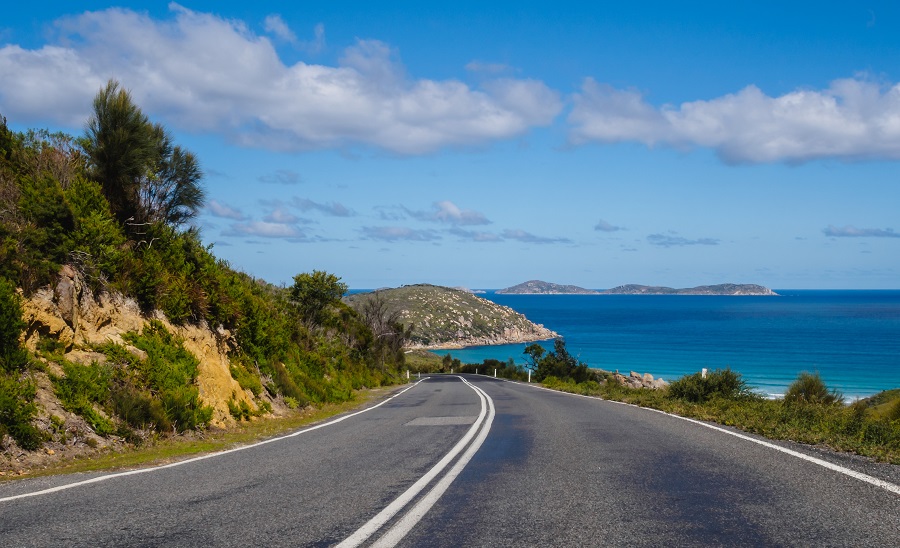 3. Travelling by bus
We recommend taking the bus as an alternative to the trains. Although the northern and southern parts of Croatia are connected by train, the overall poor state of the infrastructure doesn't put the train on the top of our list.
If you decide to travel by bus, you can choose from the daily departures from Zagreb and Rijeka.
If you're coming from Munich, you can take the direct bus route to Krk. Whichever form of transport you take, spending the off-season or perhaps welcoming the New Year on the island of Krk will be a unique experience you will surely always remember. With so many different forms of transport the only thing left for you to do is choose one of our holiday homes and your winter dream vacation may begin! :)