Tucked away in the magnificent Adriatic Sea, Krk Island is Croatia's glittering gem, offering an alluring mix of clear waters, serene beaches, and rich culture. While its charming old towns and delightful local cuisine are certainly enchanting, Krk's true magic lies in its thrilling watersport activities. Whether you're an adrenaline-seeker or a casual vacationer looking for unique activities, this ultimate guide to watersports on Krk Island is all you need.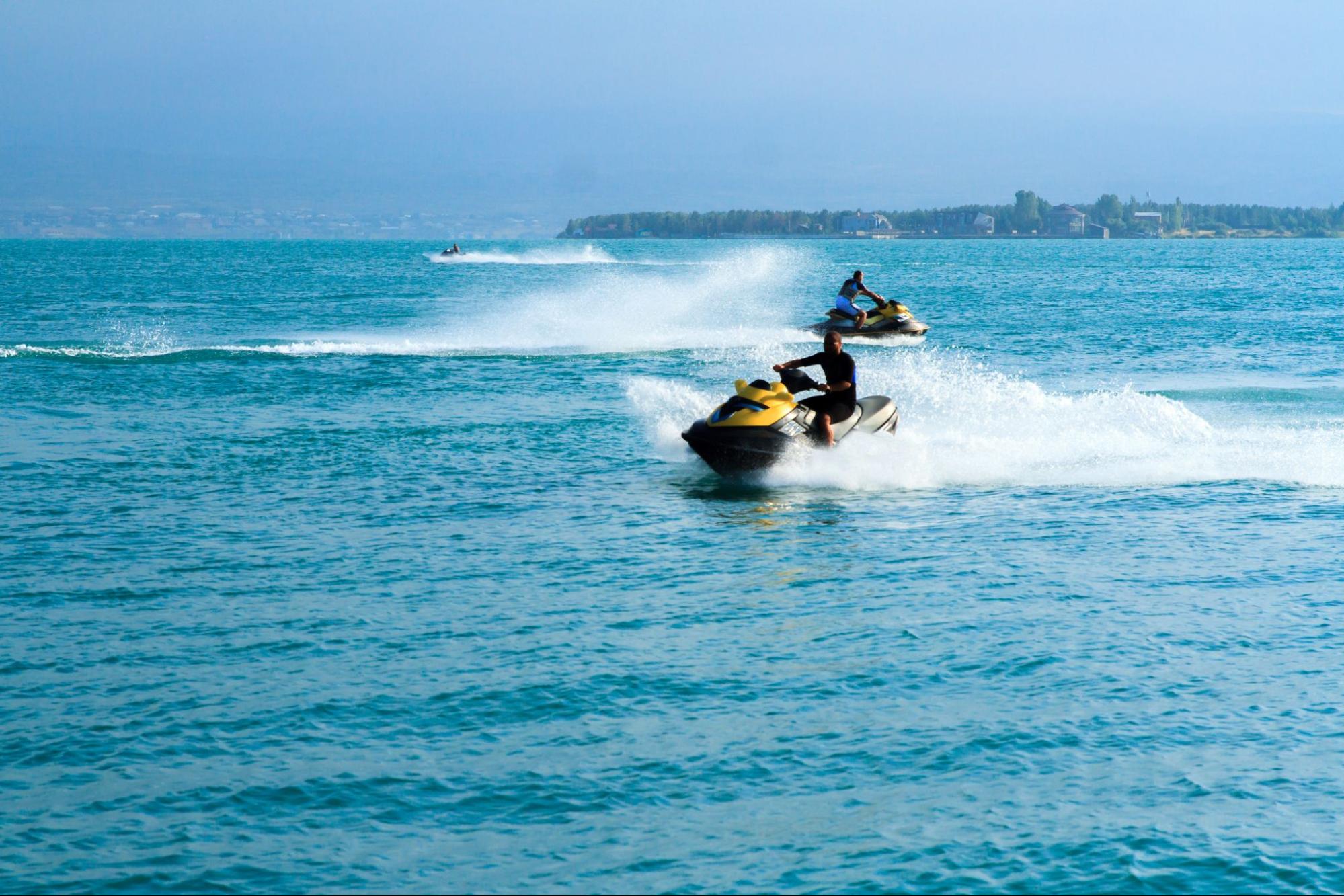 1. Jet Skiing
Nothing spells excitement and thrills quite like jet skiing, and the pristine waters of Krk Island offer the ideal backdrop for this adrenaline-fueled watersport. There are several excellent rental centers around the island, especially in Malinska and the city of Krk, where you can hire jet skis, including the Malinska Rental Center and Oto Nautika, among others. These rental centers provide comprehensive services, including jet ski orientation for beginners and safety equipment, to ensure you can make the most out of your aquatic adventure. Whether you want to zip across the blue waves, explore the rugged coastline, or simply enjoy the sensation of the sea breeze and spray, jet skiing is a must-try activity when visiting Krk Island.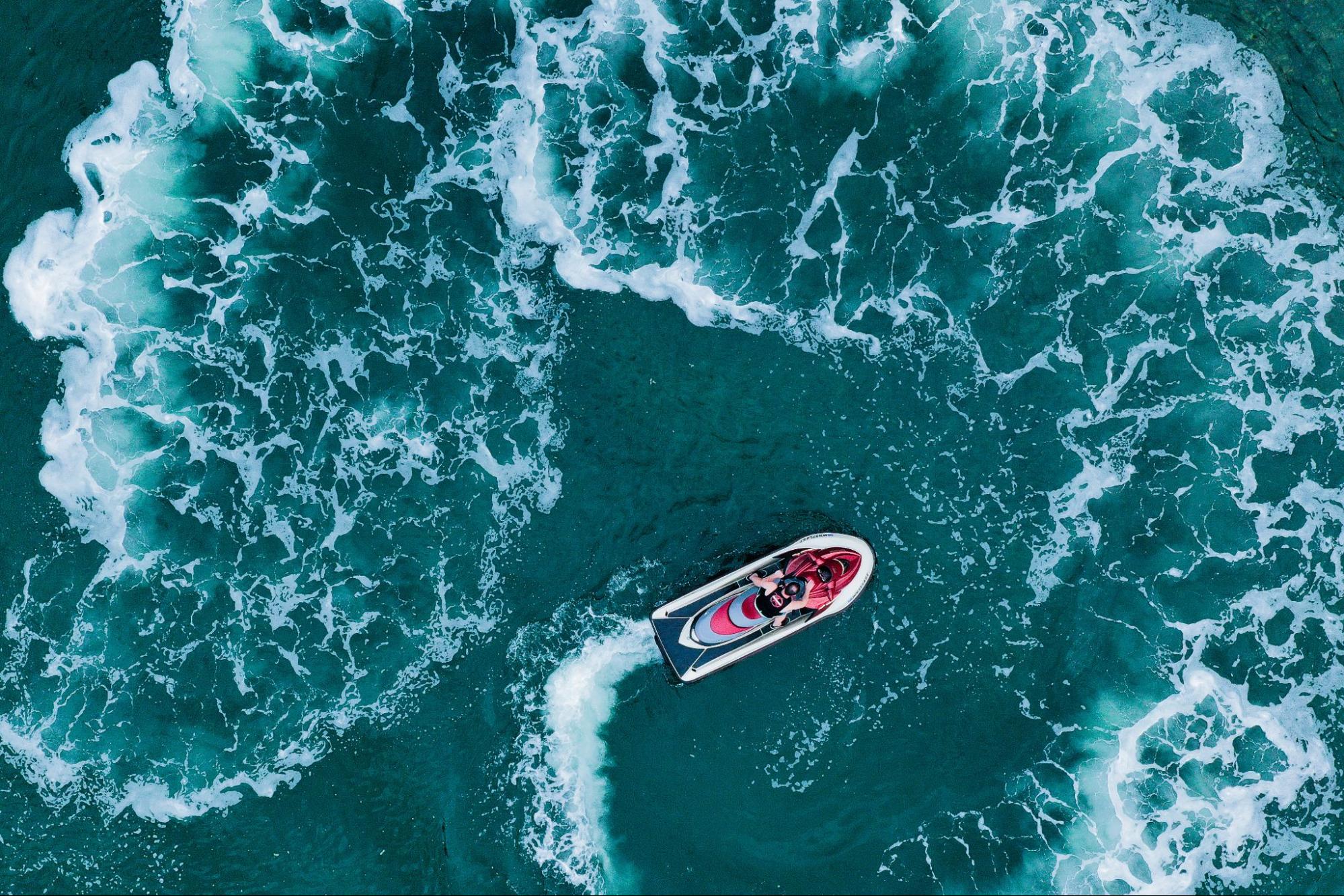 2. Wakeboarding
Wakeboarding is yet another high-energy activity that Krk Island offers. Wakeboard Cable Krk, located in Punat Bay, is a renowned cable wakeboarding park where you can skim over the surface of the water at thrilling speeds with a wonderful view of the crystal clear sea and nearby beaches. Offering courses for beginners and challenges for the experienced, Cable Krk ensures a fun and unforgettable wakeboarding experience. In addition to sports services, they offer a sports equipment shop and the famous Beach Pub with 120 seats.
3. Paddleboarding
For a slightly calmer yet equally rewarding water sport, give paddleboarding a try. It's a unique way to explore the hidden gems of Krk Island's coastline, like secret coves and caves. Beginners and experienced paddleboarders alike will find the calm, warm waters of Krk a haven. Equipment rental is readily available in various locations, including the bustling beaches of Baška and Klimno, or you can book a paddleboarding tour online at SUP Atlas or Viator, which offers many exciting tours such as Half-Day Paddleboard Tour from Vrbnik to Pink Beach or Paddleboard Adventure tour at Risika and Petrinja caves.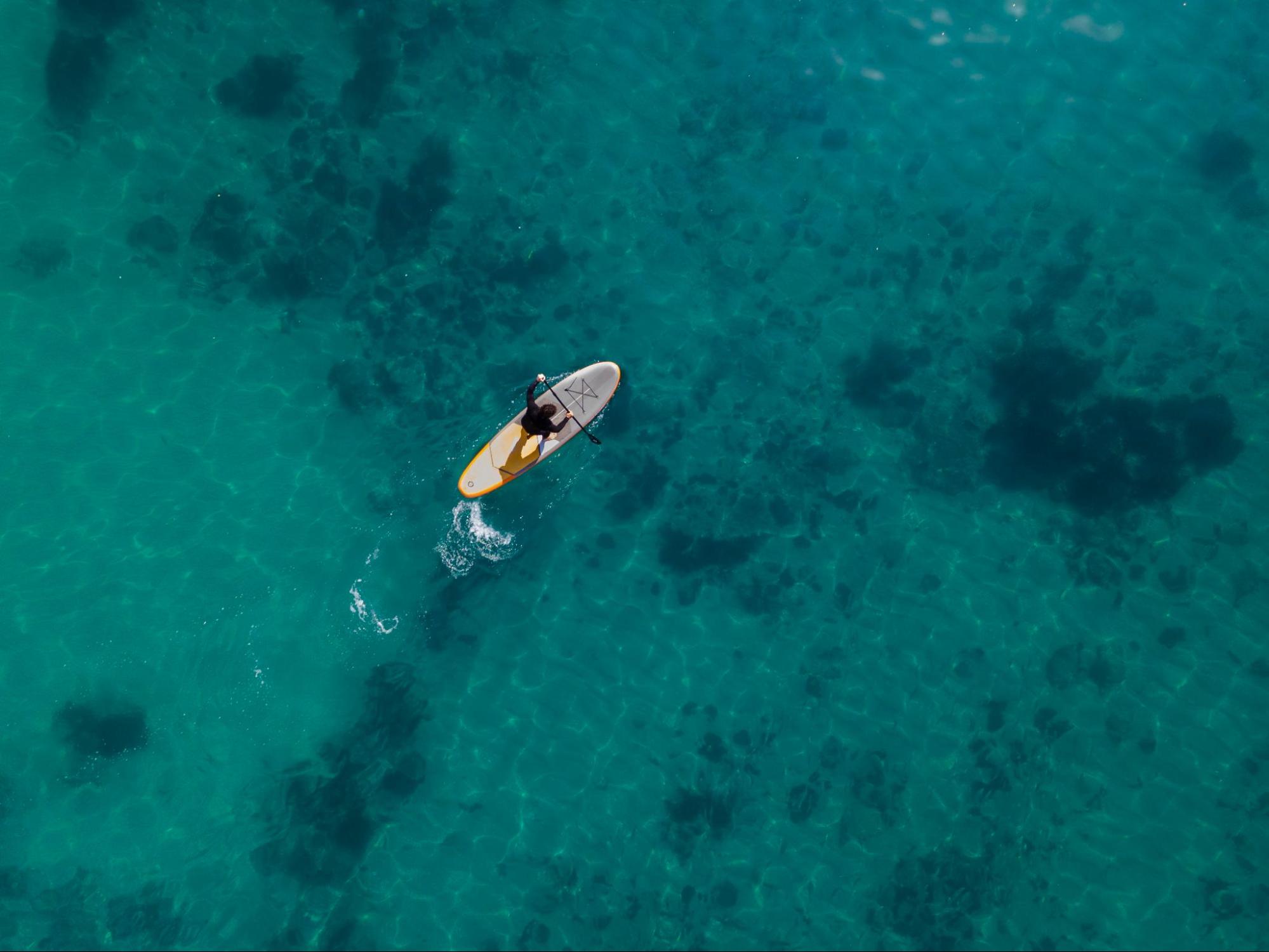 4. Diving
The crystal-clear waters around Krk Island are teeming with an abundance of marine life. Scuba diving and snorkeling here unveils an exhilarating underwater landscape filled with intriguing rocky formations, multiple caves of all different sizes such as Bug Cave, Deep Cave and Blue Malin Cave, and dramatic steep drop-offs, such as Selzin, that descend into the azure depths. The peak diving season in Krk lies between May and September when the waters are the most calm, the most clear and the warmest, with the least amount of rain and the least amount of currents.
5. Sailing
Embark on a sailing adventure and experience the beauty of the Adriatic Sea up close. Sailing around Krk Island allows you to discover secluded bays, the nearby island, and the breathtaking cliffs. Whether you're a novice or an experienced sailor, the conditions at Krk are ideal for a thrilling yet serene sailing experience. Depart from the well-equipped marinas in the historic towns of Krk or Punat. Sail northward to the coastal towns of Klimno and Silo, perfect for a tranquil lunch stop. Or head westwards to Stara Baška, renowned for its secluded coves and clear waters ideal for a refreshing dip. Don't miss a trip to the untouched islets of Plavnik and Prvić or a multi-day sailing tour around the Kvarner Bay and its surrounding islands, including Cres, Lošinj, Rab, and Pag. With several yacht rental companies and sailing schools on Krk Island, a memorable sailing adventure awaits, filled with natural beauty and the excitement of navigation.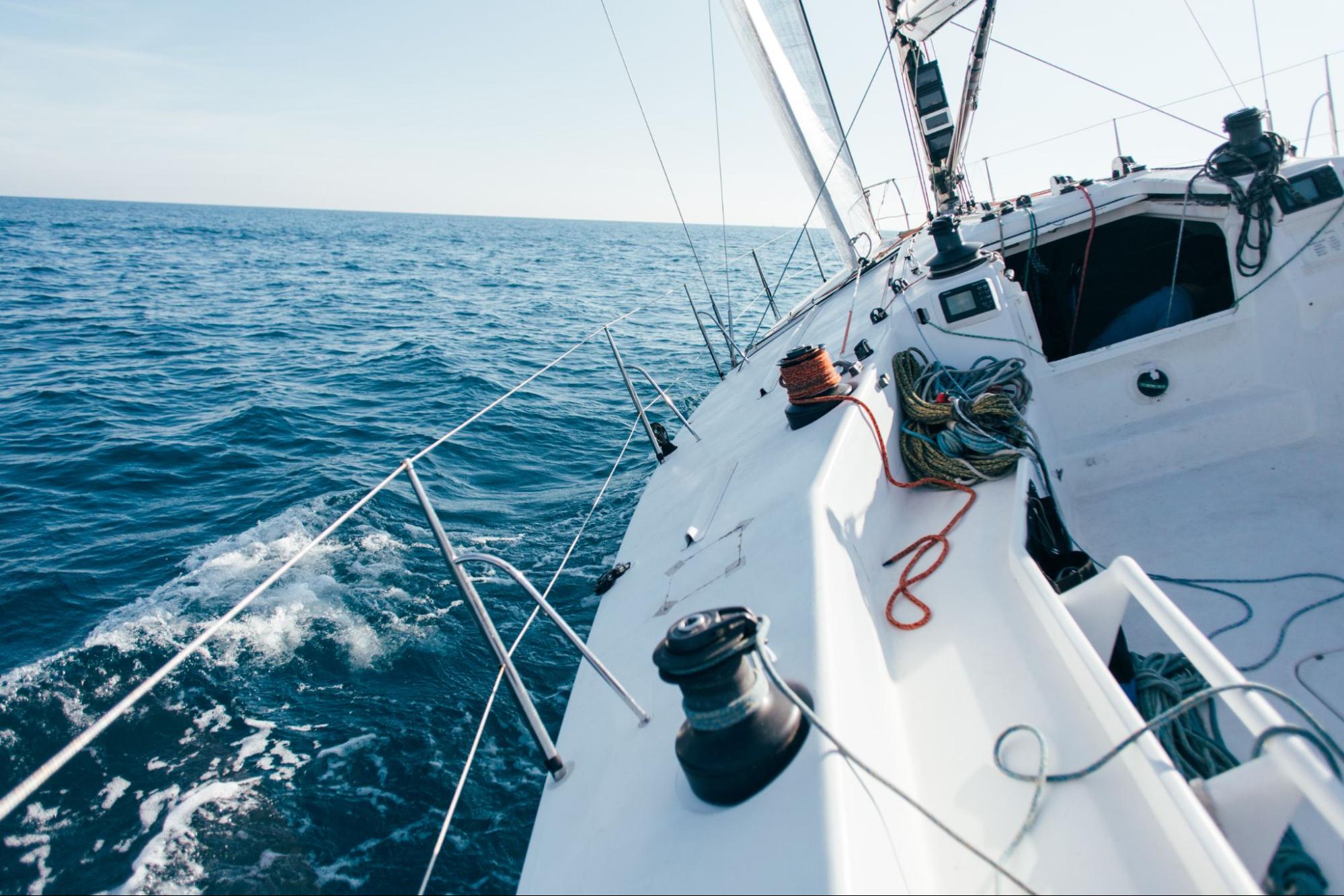 The sun-kissed Krk Island, with its variety of watersports, offers every thrill-seeker an unforgettable experience. After an adrenaline filled day rest up at one of our stunning houses.
1. Holiday house Casa D'Oro
Located near Malinska on Krk Island, the holiday home Casa D'Oro, comfortably accommodates 6-8 guests. This delightful two-story house boasts three bedrooms, two bathrooms, and a guest toilet. The outdoor space is an oasis featuring a private swimming pool, a BBQ area, and a shaded terrace. Although nestled in a tranquil and lush natural setting, it's just a short journey to the vibrant city center and the shimmering sea. Plus, there's a dedicated parking spot for your convenience.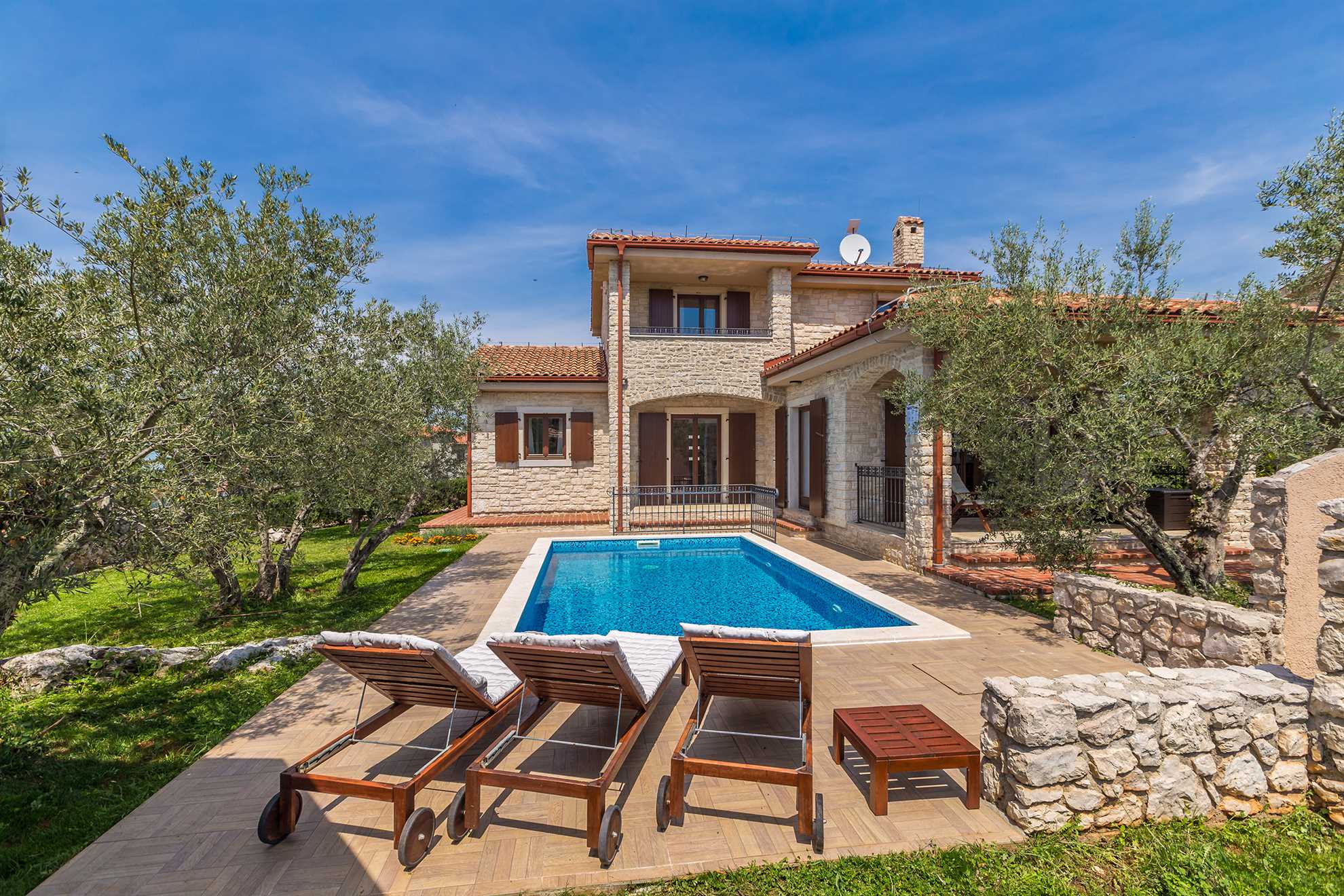 2. Villa Vista
The luxurious Villa Vista, situated in Linardići, comfortably accommodates six guests with its three double ensuite bedrooms. Featuring four bathrooms and an extra toilet, the villa ensures a high level of comfort. With a spacious outdoor area, private heated pool, and a sauna, it's fully equipped and stylishly furnished for a worry-free holiday.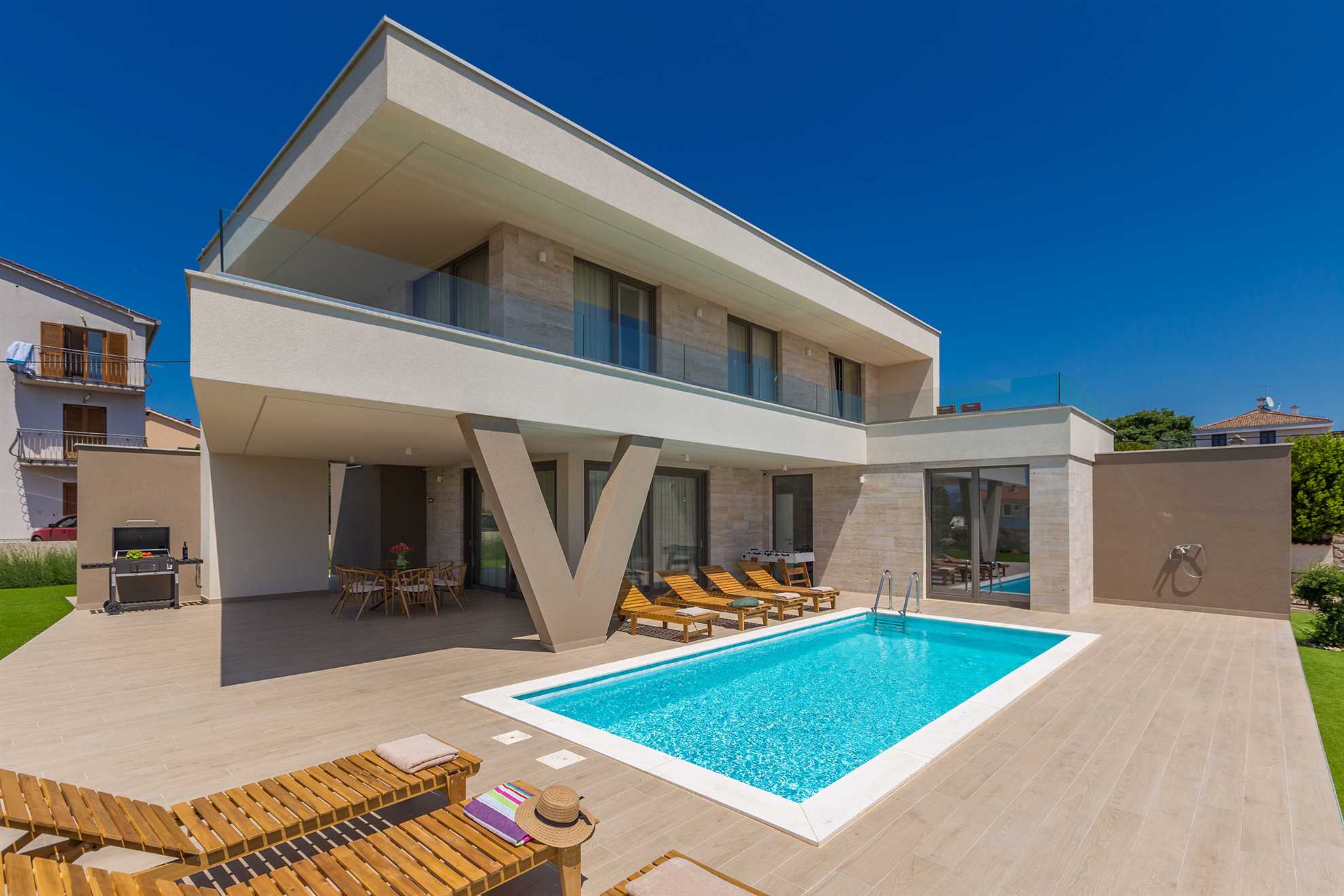 3. Villa Verena
Villa Verena, a tastefully decorated accommodation for 6-7 guests, features a ground floor with a living room, kitchen, bathroom, laundry room, and direct access to a heated pool. Upstairs, there are three bedrooms. One has a double bed, a single sofa bed, and an ensuite bathroom, while the other two have double beds. All bedrooms lead out to a terrace with stunning sea views. An additional bathroom is also located upstairs. Guests can enjoy a spacious yard, heated pool, barbecue, and private parking, ensuring a comfortable and memorable stay.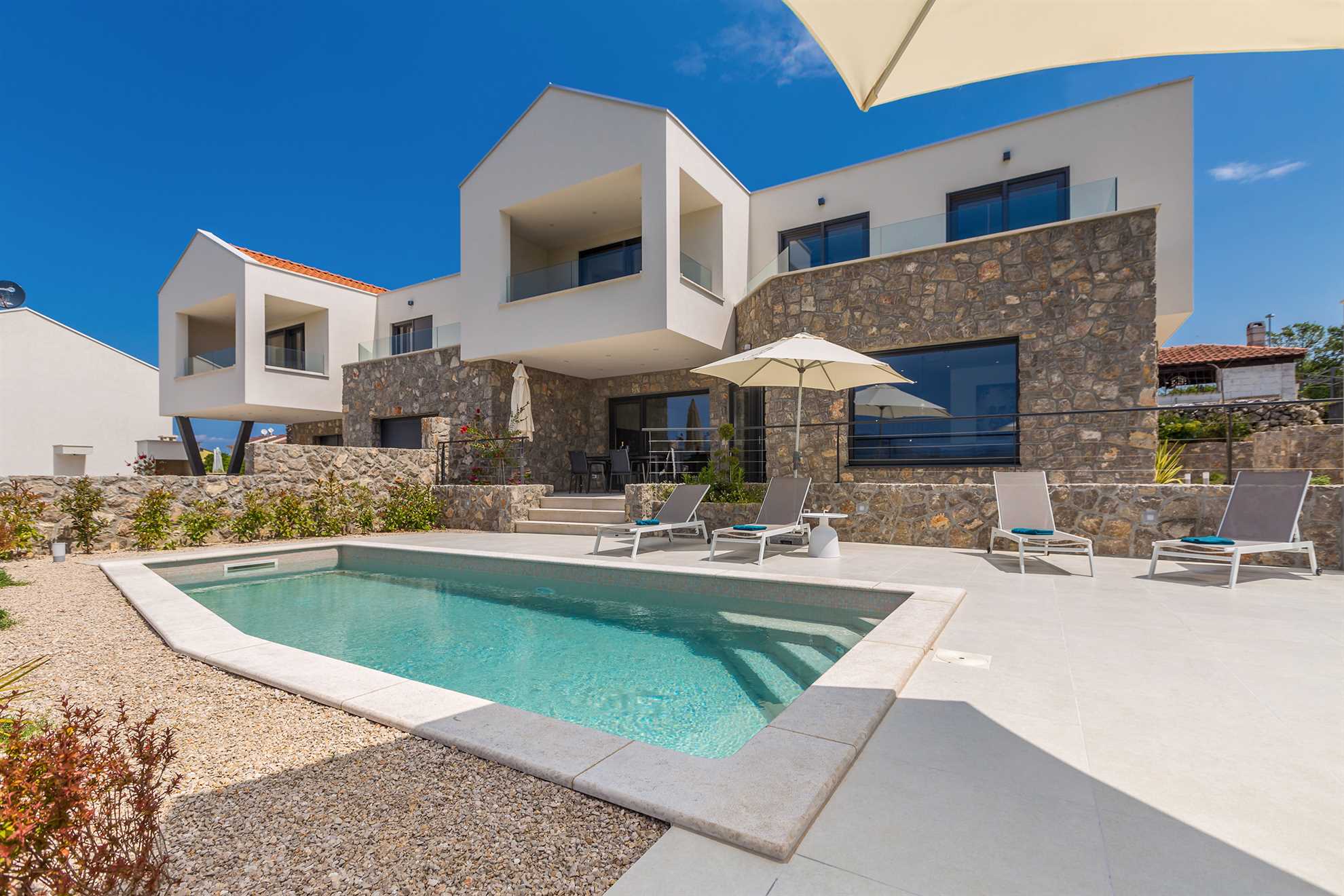 Pack your bags and get ready to explore the enchanting waters of Krk Island!