Krk Island, nestled in the beautiful Adriatic Sea, is renowned for its pristine beaches, captivating landscapes, and rich cultural heritage. However, when the sun sets, the island transforms into a vibrant hub of nightlife.
Whether you're a party animal who thrives on the pulsating beats of the latest chart-toppers, a cocktail aficionado who appreciates the subtle nuances of a finely crafted drink, or someone who enjoys the mellow vibes of live music echoing through the night, Krk Island's nightlife truly has something for everyone. This Croatian gem magically transforms as the sun sets, revealing a vibrant, energetic side that promises unforgettable memories.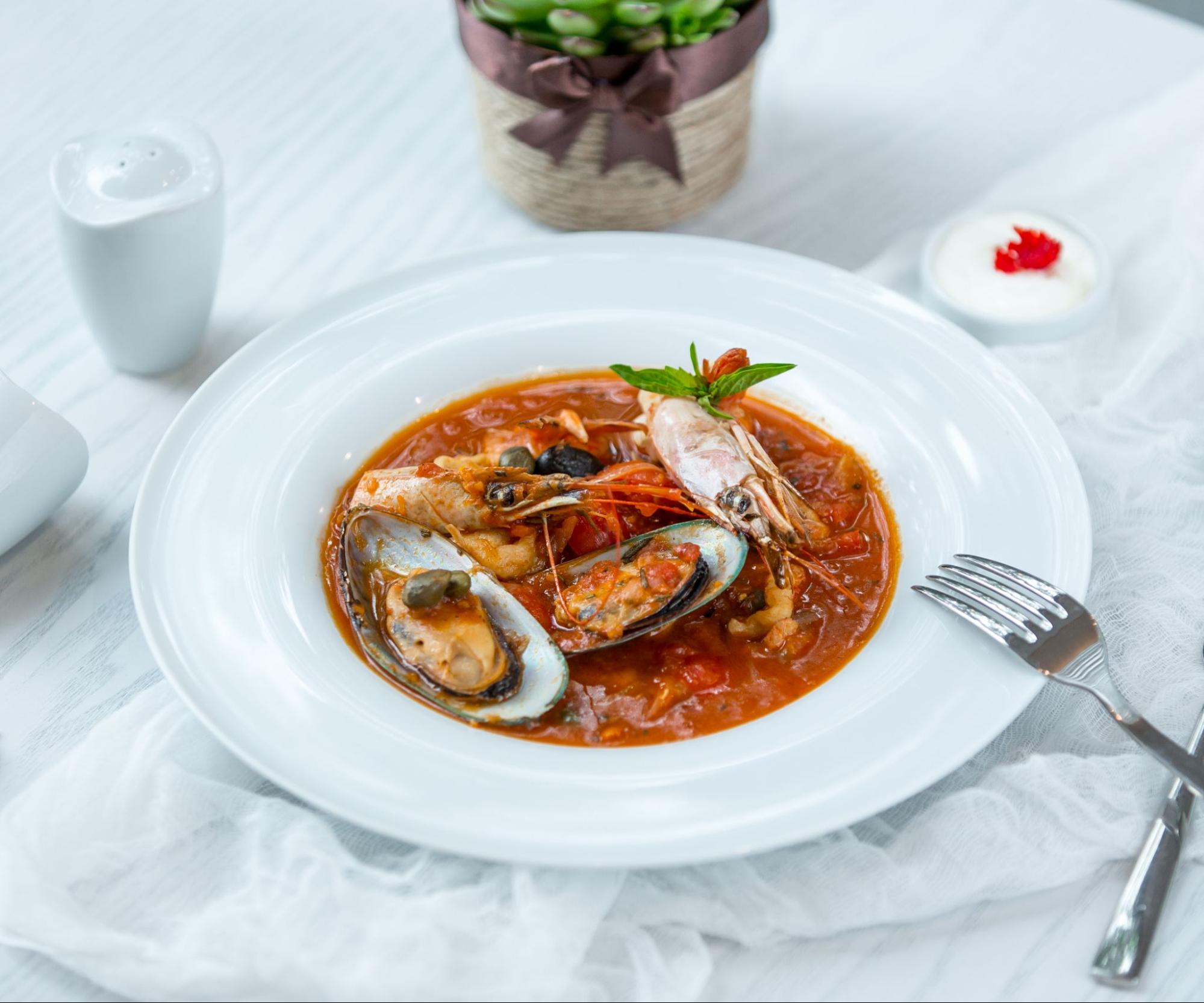 1. Club Diamond
If you're in search of a glamorous and upscale nightlife experience, Club Diamond Krk is the place to be. Located in Malinska, less than two kilometers from the sea, this place offers one of the most beautiful views you will ever experience, bringing a new, special dimension to nightlife and attracting entertainment and nightlife lovers from all over the world. Carefully selected artists and setlists, a festival-like dance floor and visits from some of the world's most famous electronic music stars guarantee unbridled fun, making every night feel like the best night of your life. Opening back up for the summer on the 9th of June, get ready for themed parties such as Neon party, Guilty pleasure and House delivery, as well as appearances of Steve Aoki, Willy William and Fedde Legrand.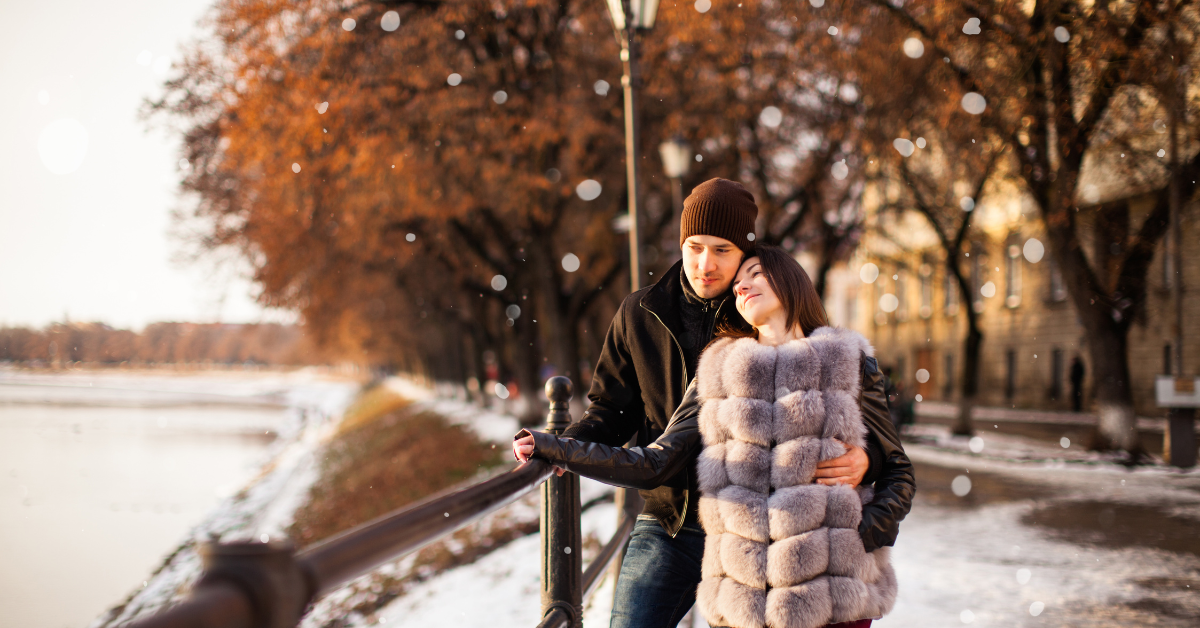 2. Volsonis
Located within the ancient Roman walls of Krk Town, Volsonis is a unique bar that combines history and modernity. Its underground location gives it a mysterious and intriguing vibe. Volsonis offers a vast selection of wines, cocktails, and craft beers, along with delicious pasta, pizza, sandwiches and other perfectly prepared foods. From Thursday to Sunday there are live DJ sessions on the outside terrasse, as well as live music from local performers in the secret garden. It's a cultural hub, a meeting place for intellectuals, artists, and everyone who appreciates an offbeat atmosphere.
3. Night club Onyx
Onyx Nightclub, located in Punat, provides a captivating blend of local and international tunes spun by a talented DJ, as well as live sets from vibrant local bands. If you're in search of an electrifying ambiance and an unforgettable night out, Onyx should undoubtedly be your destination of choice.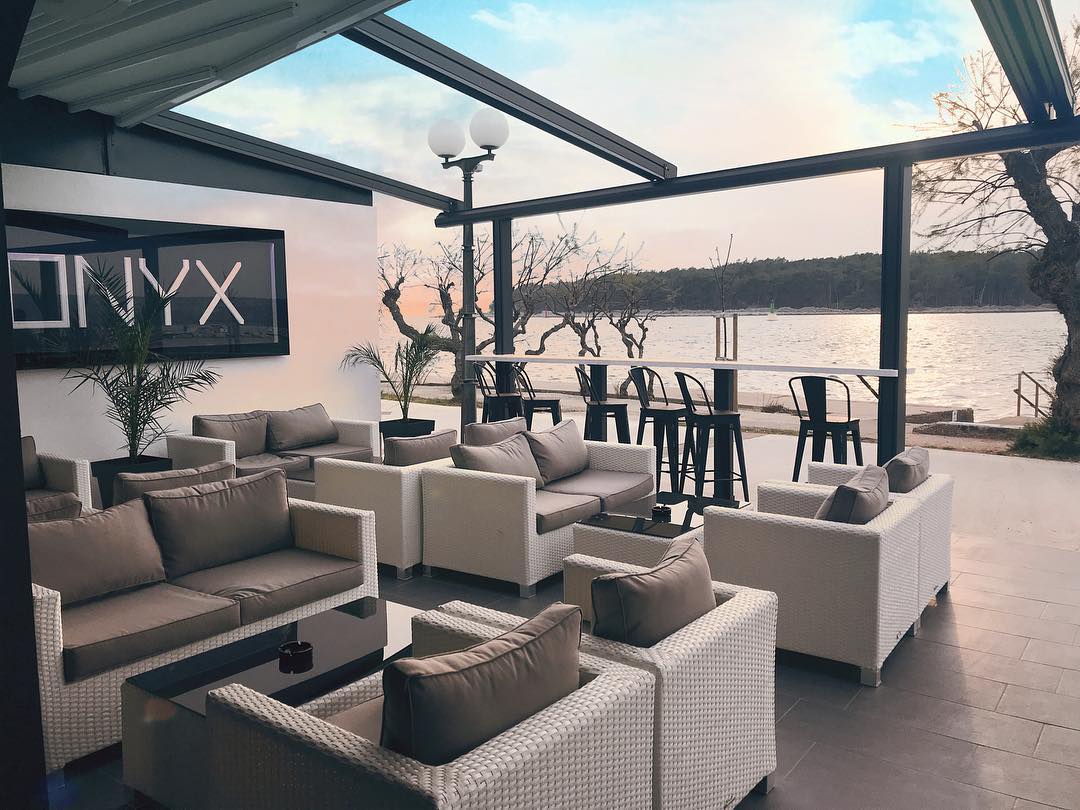 4. Beach Bar Saint Dunat
Beach Bar Saint Dunat, nestled in Dunat, lies between the charming towns of Krk and Punat. Immerse yourself in bliss as you rent a comfortable deck chair and a shady umbrella, complete with refreshing drinks and slices of seasonal fruits. Should hunger arise, indulge in delicious snacks available at the bar. As the sun sets, this tranquil oasis transforms into a vibrant party hub, pulsating with lively music and an array of flavorful beverages. The laid-back atmosphere is perfect for catching up with friends, meeting new people, or simply enjoying the evening.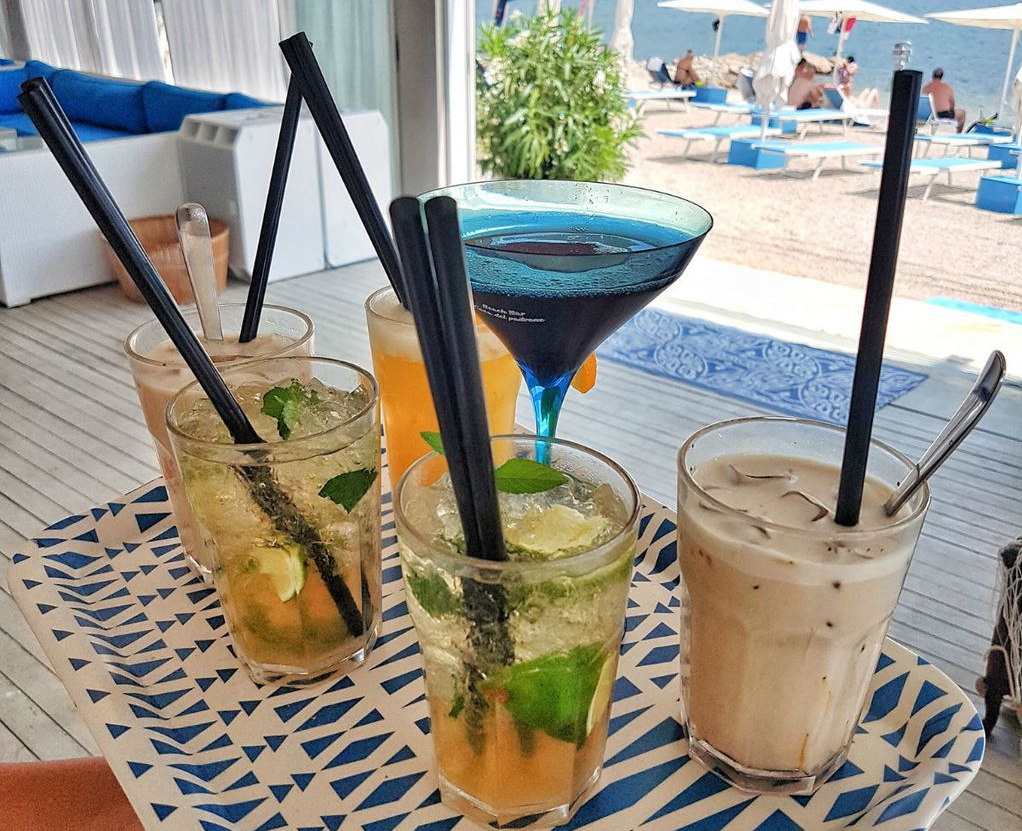 5. Entertainment Events
Apart from bars and clubs, Krk Island offers various entertainment options and events throughout the year. The island is known for its summer festivals, like the Krk Fair, a tradition dating back over 500 years. This event, held from 8th - 10th August features local food and wine, traditional music, and various crafts.
The Krk Music Festival is another significant event. This annual gathering brings together local and international artists for a series of concerts held in various locations around the island, showcasing classical, jazz and contemporary music. This year the event will be held from 21st to 23th June, and over the course of three days will host a number of well-known performers such as Queen Sensation with famous Queen hits, Marko Tolja, Meritas, Ricardo Luque, Amigos and many other musicians.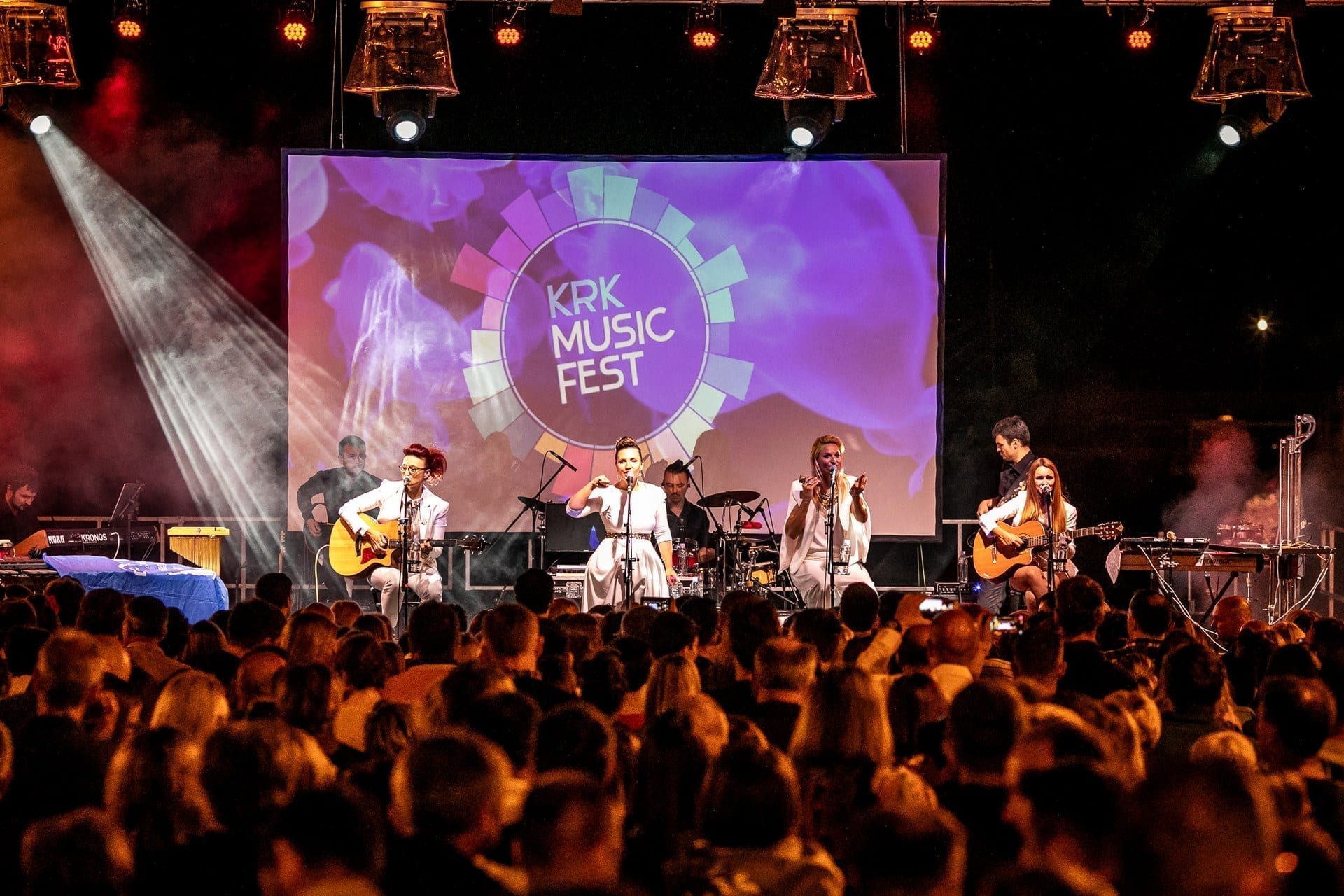 Remember, the best part of Krk Island's nightlife is its relaxed Mediterranean atmosphere. It's a place where you can dance your worries away, sip cocktails as the sun sets, or simply enjoy the night under the starry sky. Whether you're a night owl or a sunset lover, Krk Island's nightlife ensures an unforgettable experience. While you party the night away, rest up during the day at one of our stunning villas.
1. Annabel's Luxury Apartment Krk
Experience comfort and luxury in a newly furnished Annabel's Luxury Apartment, ideally situated in the heart of Krk town. Comfortably accommodating 6 to 8 guests, the apartment features three double bedrooms, each with its own private bathroom. Enjoy exclusive access to a private pool, an indoor Jacuzzi, and a sauna for ultimate relaxation. Fully equipped and conveniently located near shops, restaurants, and Krk town's stunning beaches and bays, our apartment ensures a memorable stay in this Adriatic jewel.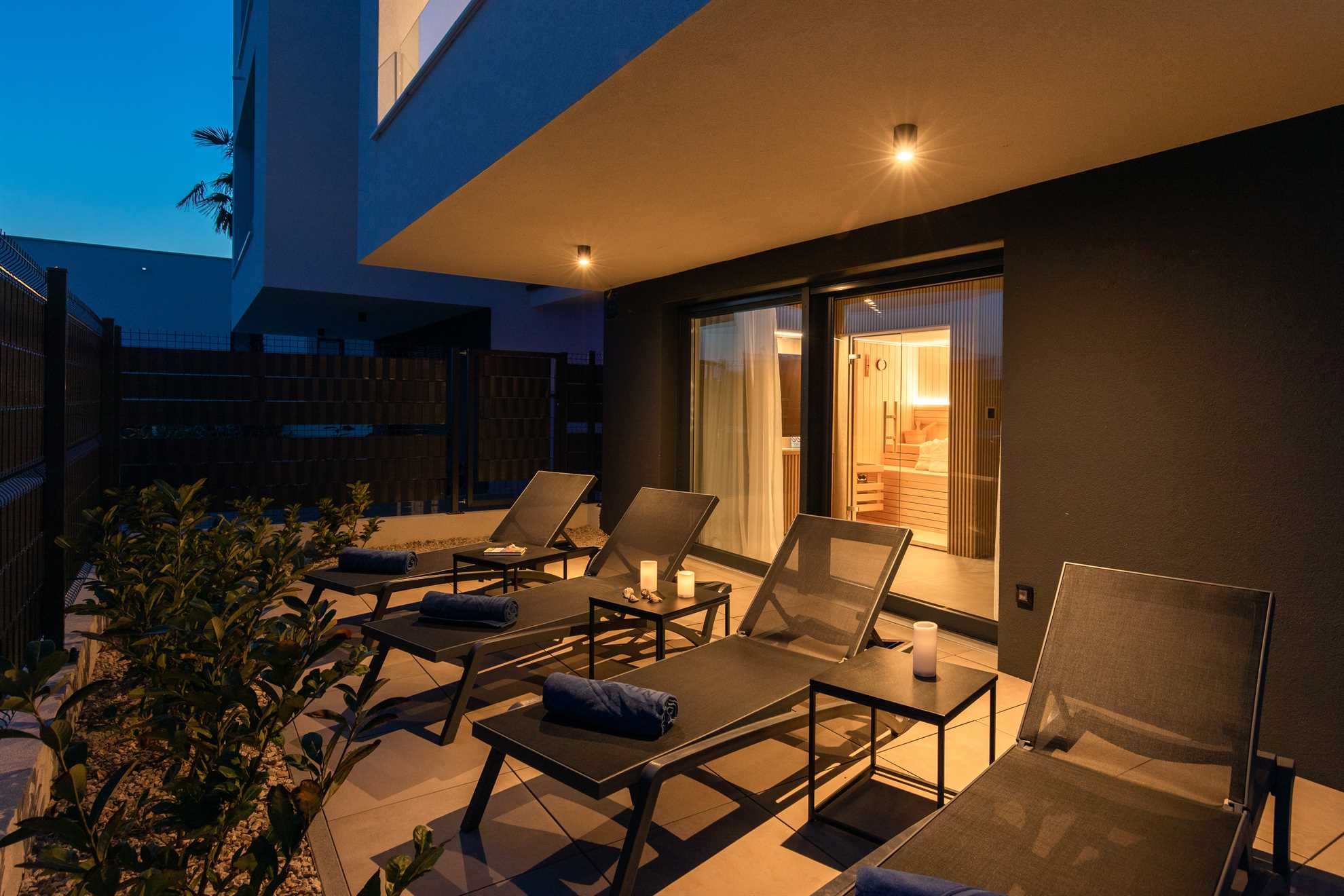 2. Villa PHOENIX
The stunning Villa Phoenix, situated in the heart of Krk city, comfortably accommodates up to 8 people, making it an ideal retreat for a group of friends. Boasting four en-suite bedrooms, a welcoming living room, a fully equipped kitchen, and a cozy dining area, it guarantees an effortless holiday experience. Outside, a generous area featuring a pool, sun loungers, and an outdoor shower extends the living space. The villa, located just 400m from the beach, includes amenities like air conditioning, WiFi and satellite TV in the rental price.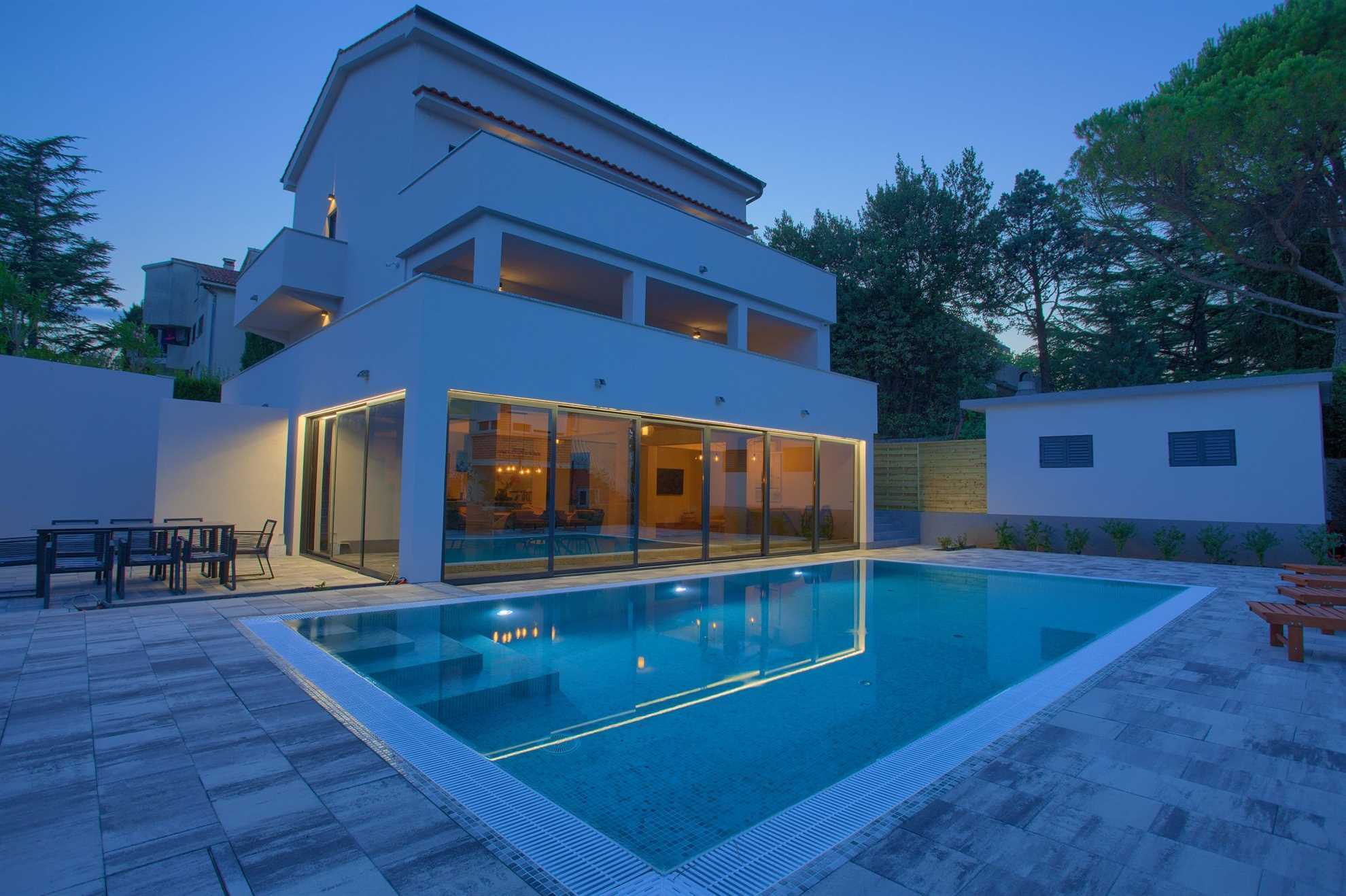 3. Villa QUADRA
Immerse yourself in luxury at a modern Villa Quadra, boasting breathtaking views of the sea! Designed to comfortably house 10 guests, this villa features a private heated swimming pool and a meticulously manicured garden. Newly constructed and elegantly decorated, it includes five bedrooms, four bathrooms, an additional guest toilet, a well-equipped kitchen, and a dining room. The living room provides direct access to the pool, enhancing your stay with seamless indoor-outdoor living.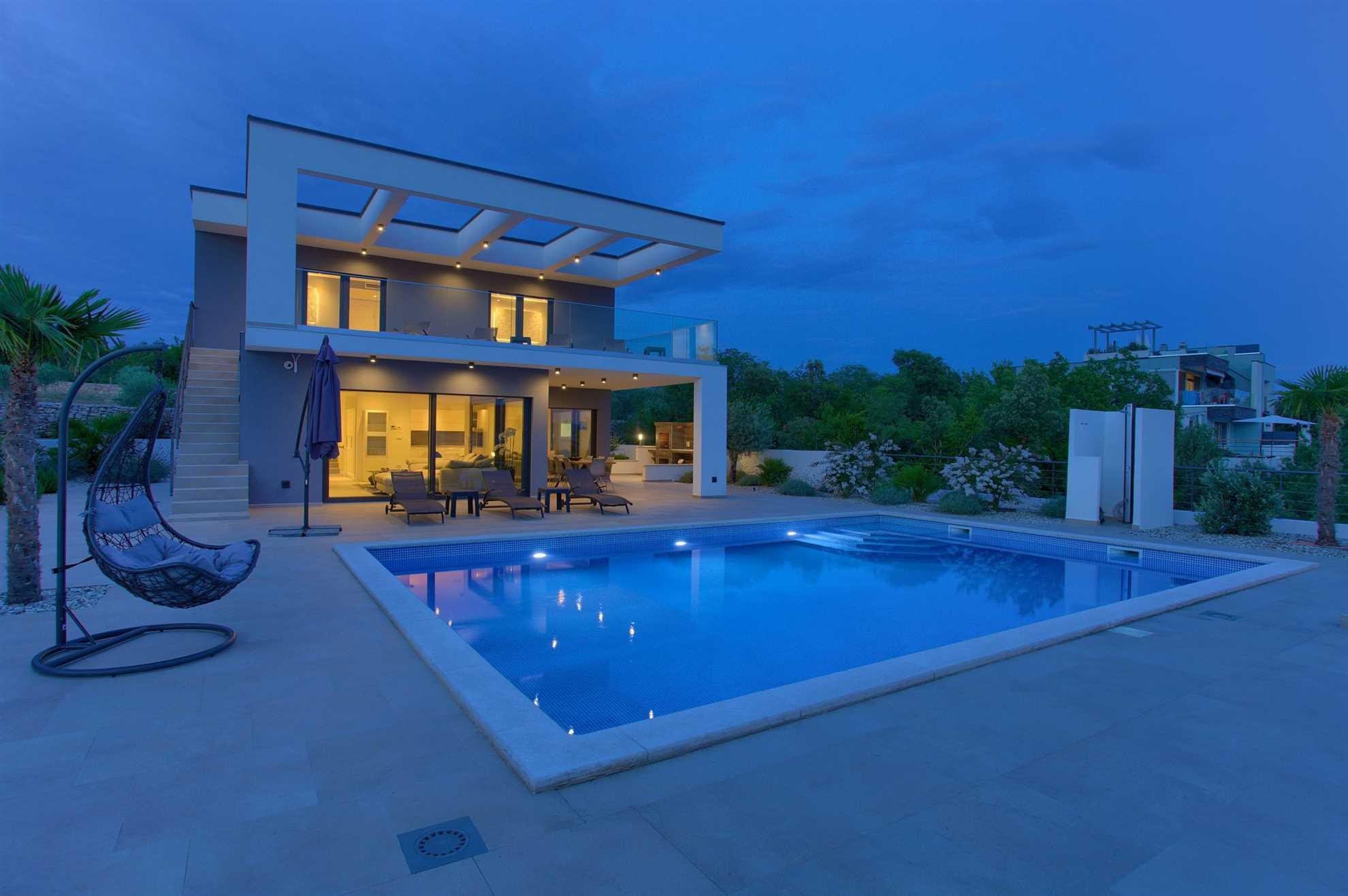 Pack your bags and get ready to explore the enchanting nightlife of this Adriatic jewel!