Krk Island, a gem in the Adriatic Sea, beckons travelers with its shimmering sea, ancient towns and serene landscapes dotted with olive groves and vineyards. As this Croatian paradise continues to captivate hearts, we're thrilled to announce that our holiday houses on Krk Island are now open for your 2024 reservations. Wondering why you should lock in your dates early? Read on to find out the advantages of booking ahead.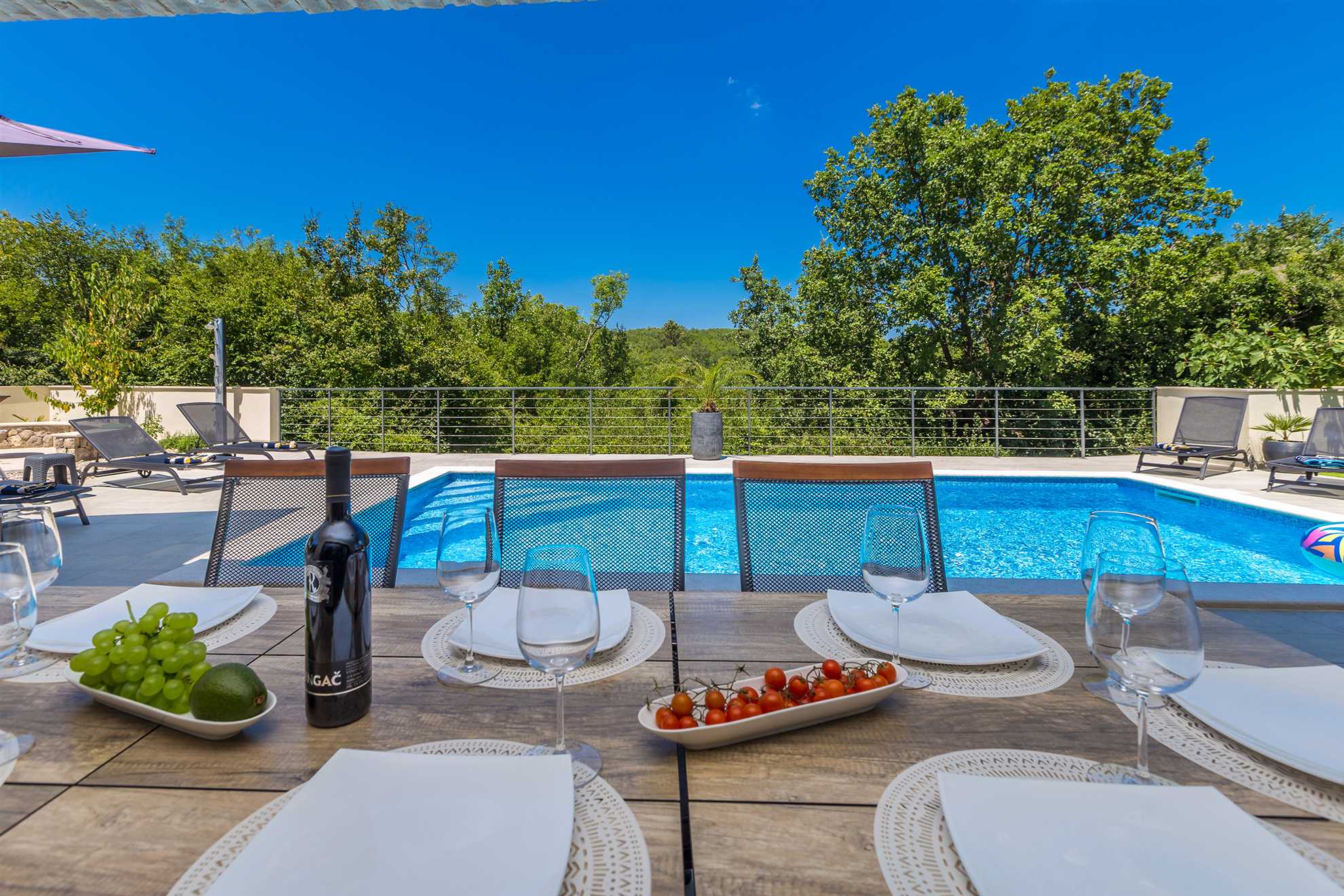 1. Dream Locations and Customization Opportunities
Krk Island boasts some of the most scenic spots in Croatia. By booking early, you ensure that you have the pick of the lot, from villas that offer panoramic views of the vast Adriatic to quaint houses ensconced in the island's vibrant greenery. Also early bookings often allow for better customization. Whether it's a specific view, additional amenities or any special arrangements, having your booking done in advance often gives you a better chance of tailoring your stay to perfection.
2. Favorable Pricing
In addition to special offers and potential lower prices, early booking for your stay on Krk Island grants you the same financial advantages as other travel arrangements. Just as airline tickets are substantially more affordable when snapped up well in advance, early reservations for accommodations can yield savings
3. Stress-Free Planning
Booking your accommodation in advance means you have a set base for your holiday. This allows you time to research, plan out day trips, excursions and ensure you don't miss out on any hidden gems Krk Island has to offer.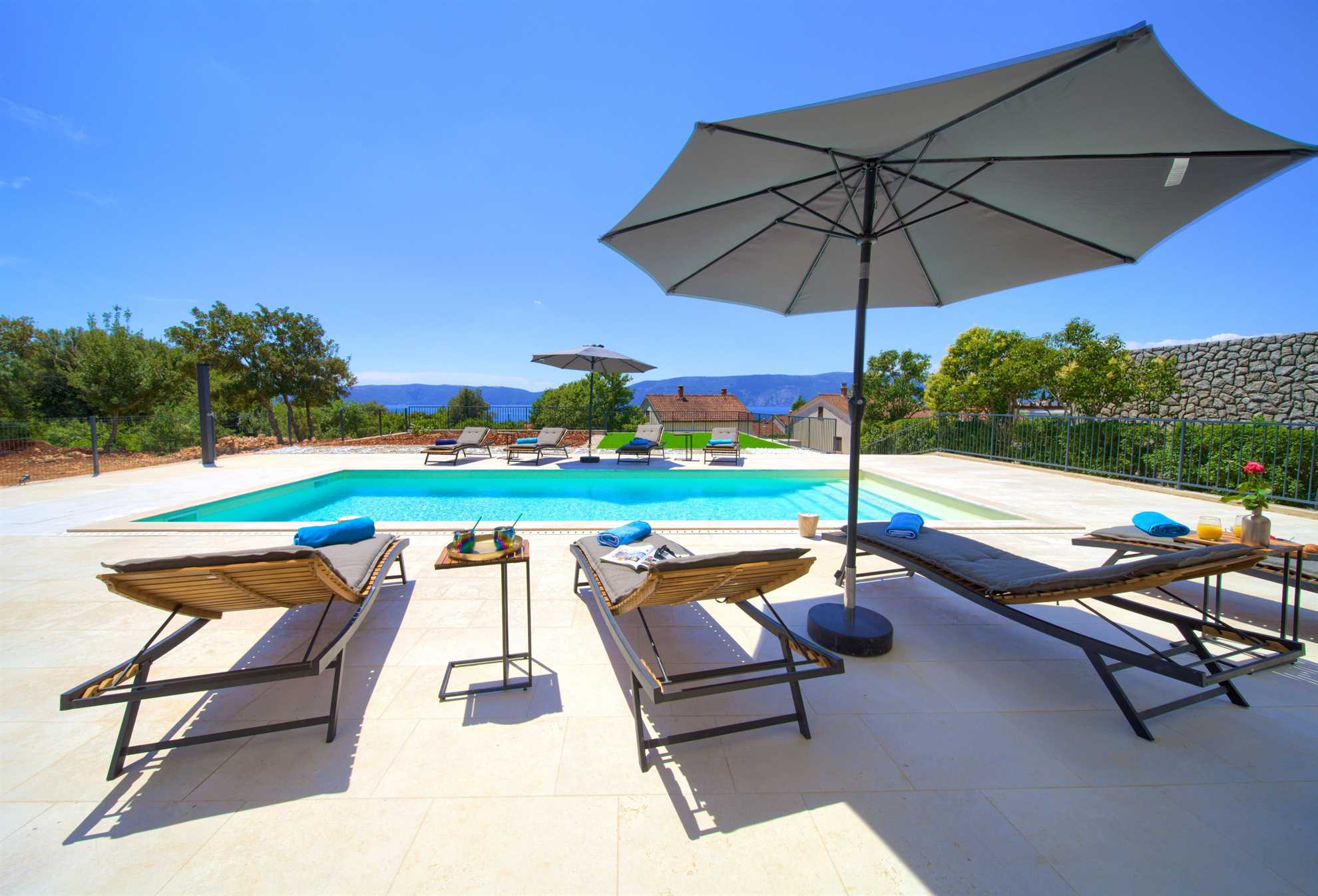 Picture the cherished moments Krk Island holds for you in 2024. Here's to proactive planning and idyllic retreats. And as we wrap up, allow us to highlight some top house selections for your consideration.
1. Lord & Lady Villas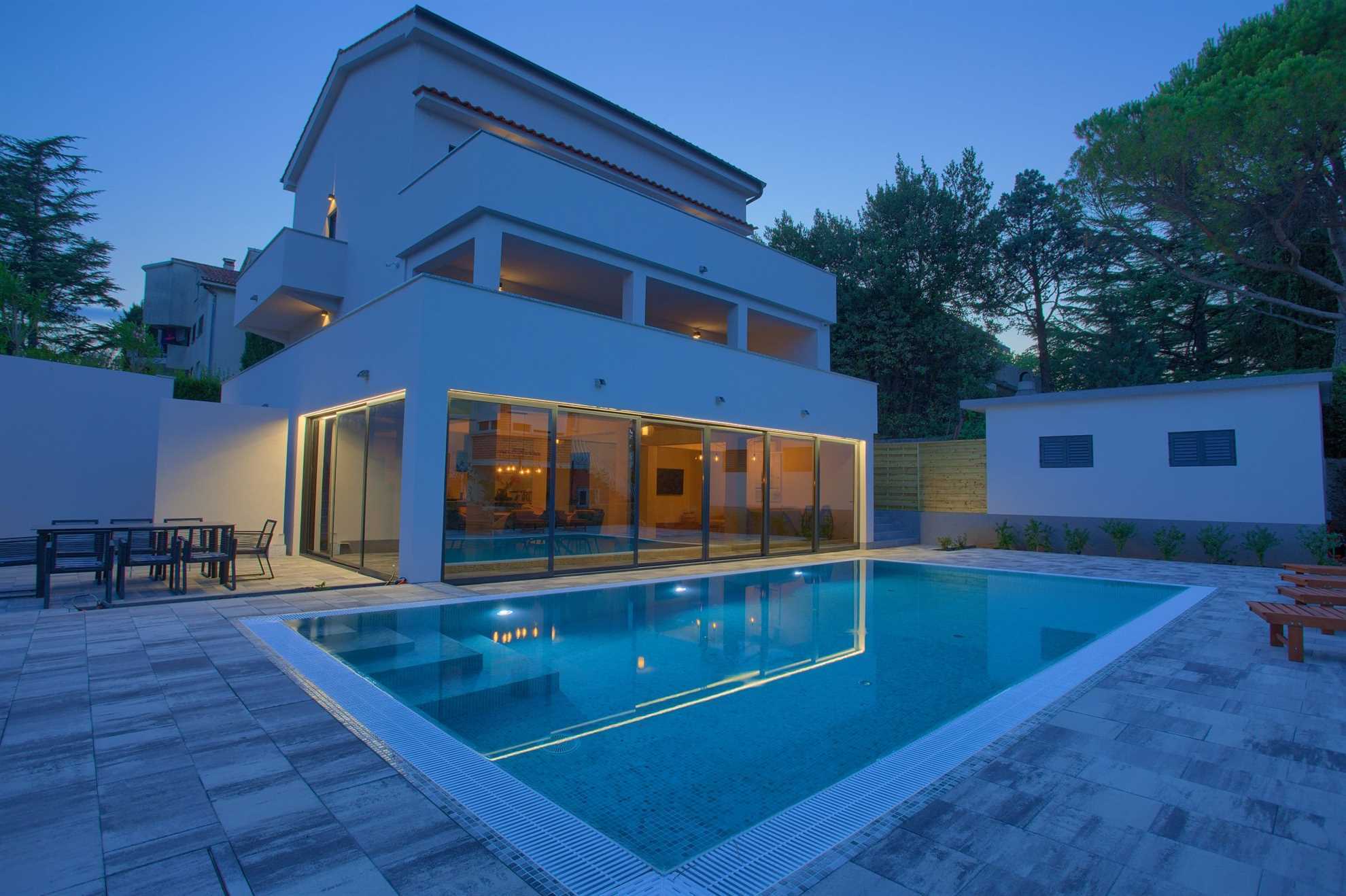 Villa Lord offers a peaceful getaway for up to 12 guests. Perfectly situated close to the sea, guests can indulge in beautiful sea views. Inside, you'll find a luxurious setting with a fully-equipped indoor kitchen. The outdoor space is just as inviting, boasting an outdoor kitchen, a heated pool, a dedicated sunbathing area, an outdoor jacuzzi and a cozy indoor sauna.
Its counterpart, Villa Lady, also offers a lavish experience. Located in a tranquil setting near the sea, it promises breathtaking sea views and can comfortably house 12 guests. Just like Villa Lord, it features both indoor and outdoor kitchens, a spacious living area, and a range of outdoor amenities — from the heated pool and sunbathing area to the outdoor jacuzzi and indoor sauna
2. Villa Meraviglia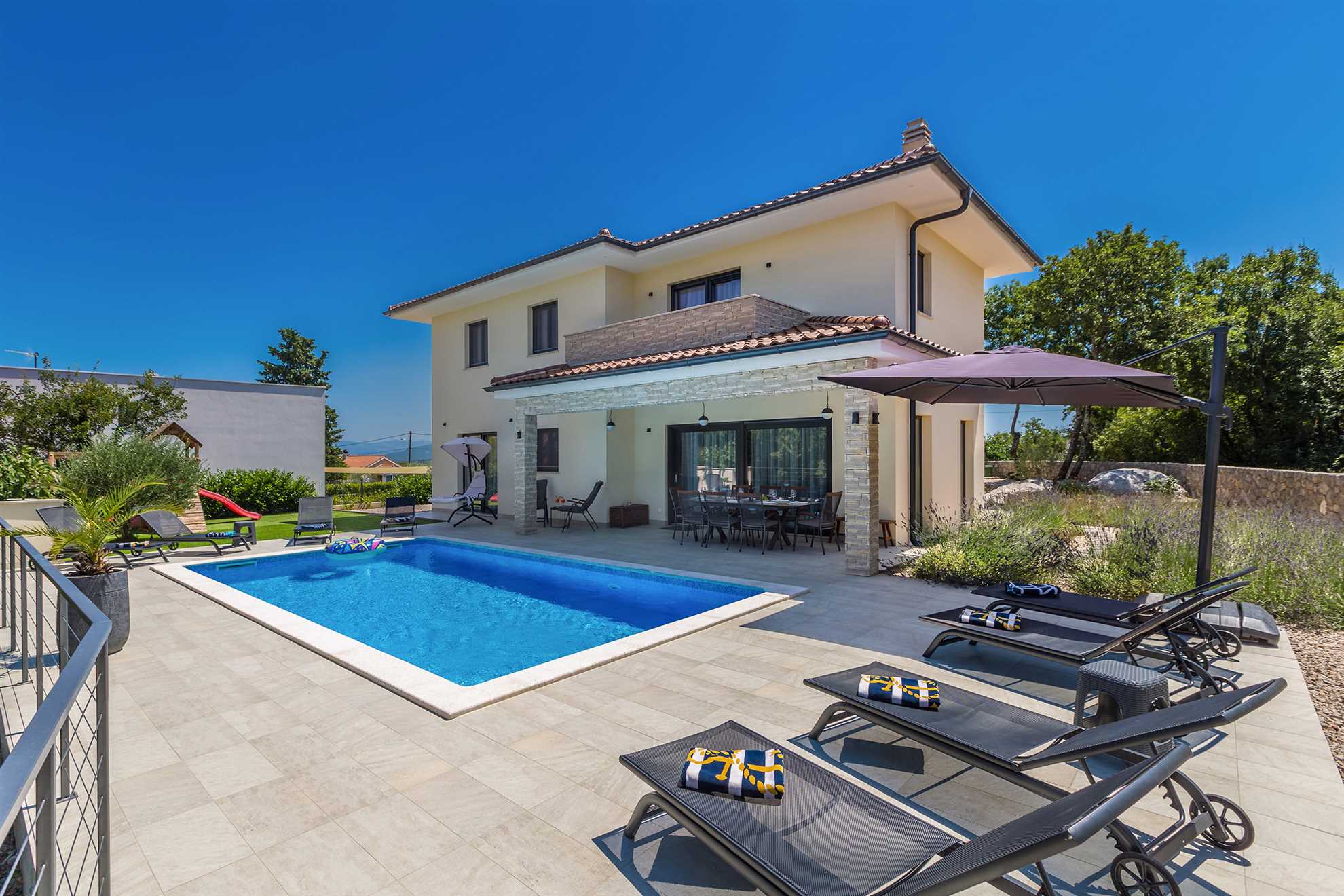 Located in peaceful Kosić on Krk Island, Villa Meraviglia comfortably sleeps 8 guests. This two-story villa showcases four bedrooms: two with double beds and two with singles, three full bathrooms, a guest toilet, and a combined living, kitchen and dining space. Outdoors, guests can enjoy a private pool, covered terrace and garden. Pet-friendly, with amenities like WiFi, air conditioning, and parking. Just a 5-minute drive from the town of Krk.
3. Villa Magnifica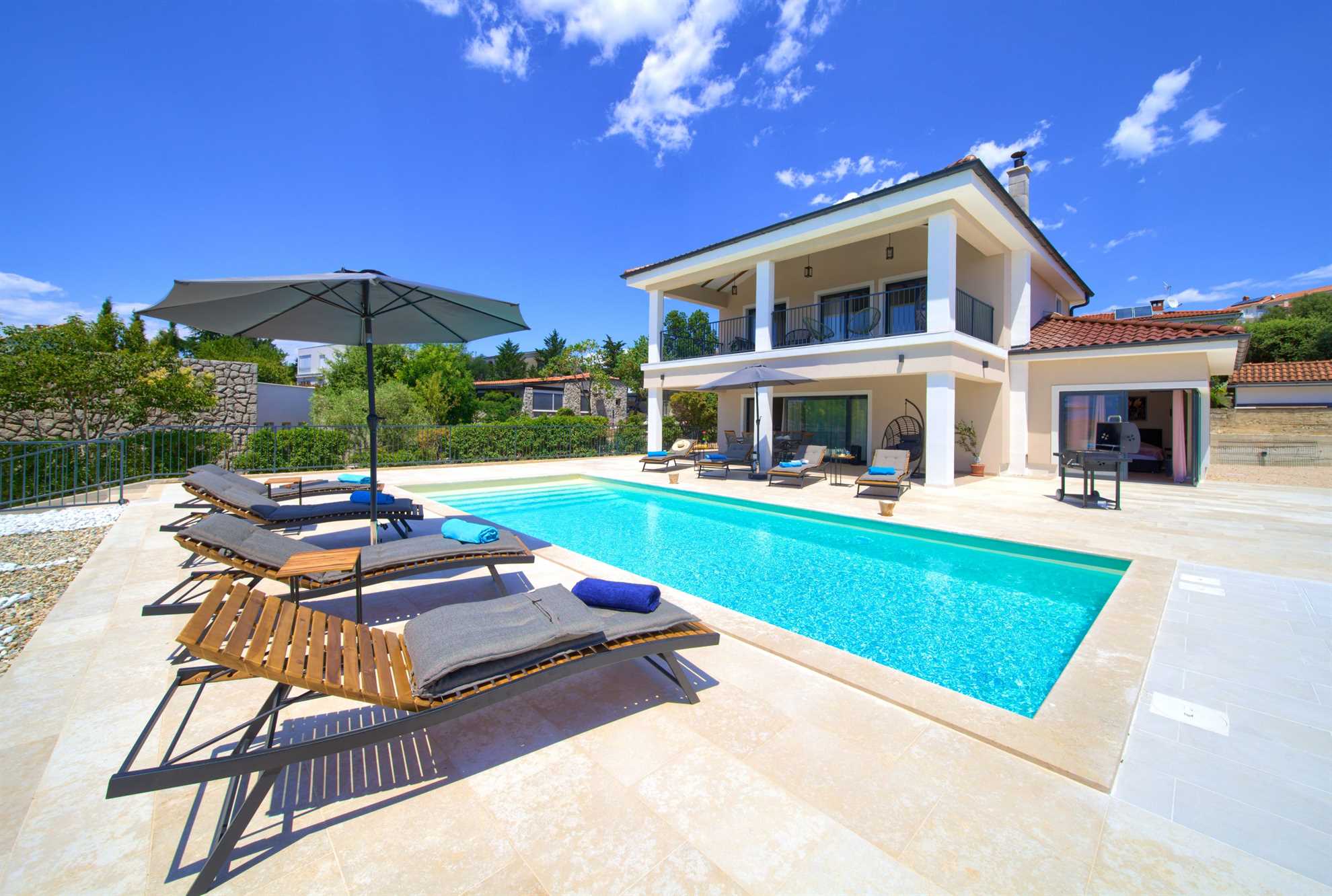 Set in the scenic town of Pinezići, Villa Magnifica offers luxury for 8 to 10 guests. This elegant villa boasts four spacious bedrooms, each with its own bathroom. For relaxation, a private sauna and fitness area are on hand. Step outside to be greeted by a hint of the sea, with pristine beaches just moments away. Richly furnished for a grand stay, Villa Magnifica stands as an elite choice for travelers. For those driving, a garage is available, and yes, your furry friends are welcome!
Don't miss out on these gems — book your 2024 stay today and secure your perfect retreat on Krk Island.