As the days start to get longer and the temperature begins to rise, it's time to start planning your springtime escape. If you're searching for a destination that offers stunning landscapes, crystal-clear waters and a wide range of activities, look no further than the island of Krk, located in the northern Adriatic Sea.
Krk is the perfect place to enjoy the beauty of spring, with its perfect climate, charming towns and stunning scenery. The weather is mild, flowers are blooming, and the island is bursting with life. With so many outdoor activities to enjoy, there is something for everyone. Here are some of our favorite outdoor activities to enjoy on the island of Krk in the springtime.
Spring is the perfect time to explore the island's picturesque towns and villages, such as Krk, Baška, Punat and Vrbnik. These towns offer a glimpse into the island's rich history and local culture. Take a stroll through the narrow, cobbled streets, admire the beautiful architecture, and stop at one of the many local cafés or restaurants for a refreshing drink or a bite to eat.
There are so many beautiful beaches on the Island of Krk, from sandy beaches to the rocky ones. You can discover the most beautiful ones on foot, by car or by boat. Whether you go to a public beach, or to one of the stunning hidden ones, in the springtime the beaches are not too crowded, making it an ideal time to soak up the sun and enjoy the crystal-clear waters. Some of the best beaches to visit in the spring include Baska Beach, which is known for its long stretches of white sand, and Stara Baska Beach, a hidden gem located at the end of a hiking trail.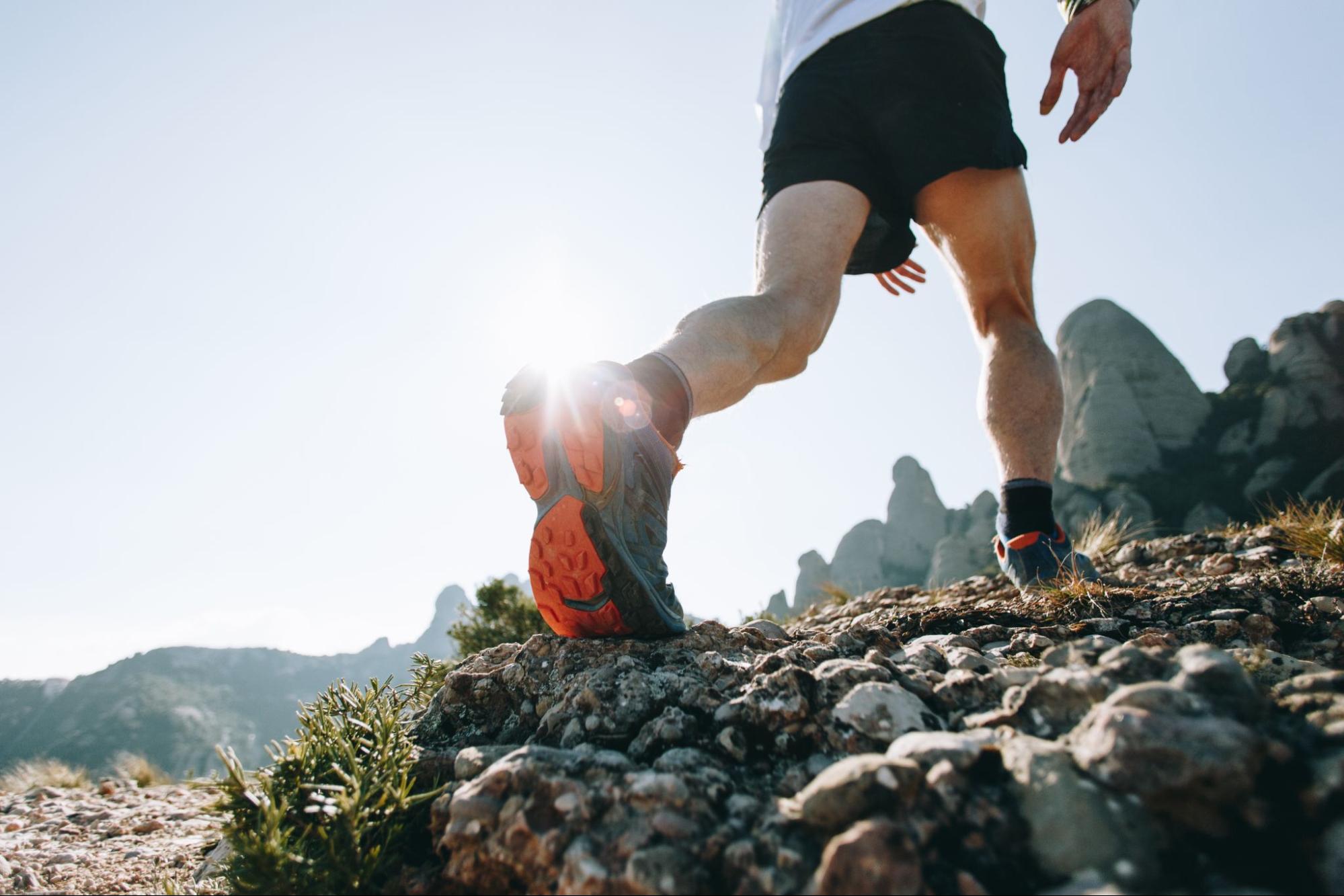 Krk is a cycling paradise, with numerous bike paths that offer stunning landscapes and panoramic views. Here you will be able to enjoy discovering more than a couple of hundred kilometers of bike paths that stretch along the coast as well as through the interior of the island. In the springtime, the temperatures are perfect for cycling, and the island is not too crowded, making it an ideal time to explore the island on two wheels. Some of the best cycling routes on the island include the scenic route from Malinska to Njivice and the route from Punat to Vrbnik, passing through the beautiful vineyards of the island.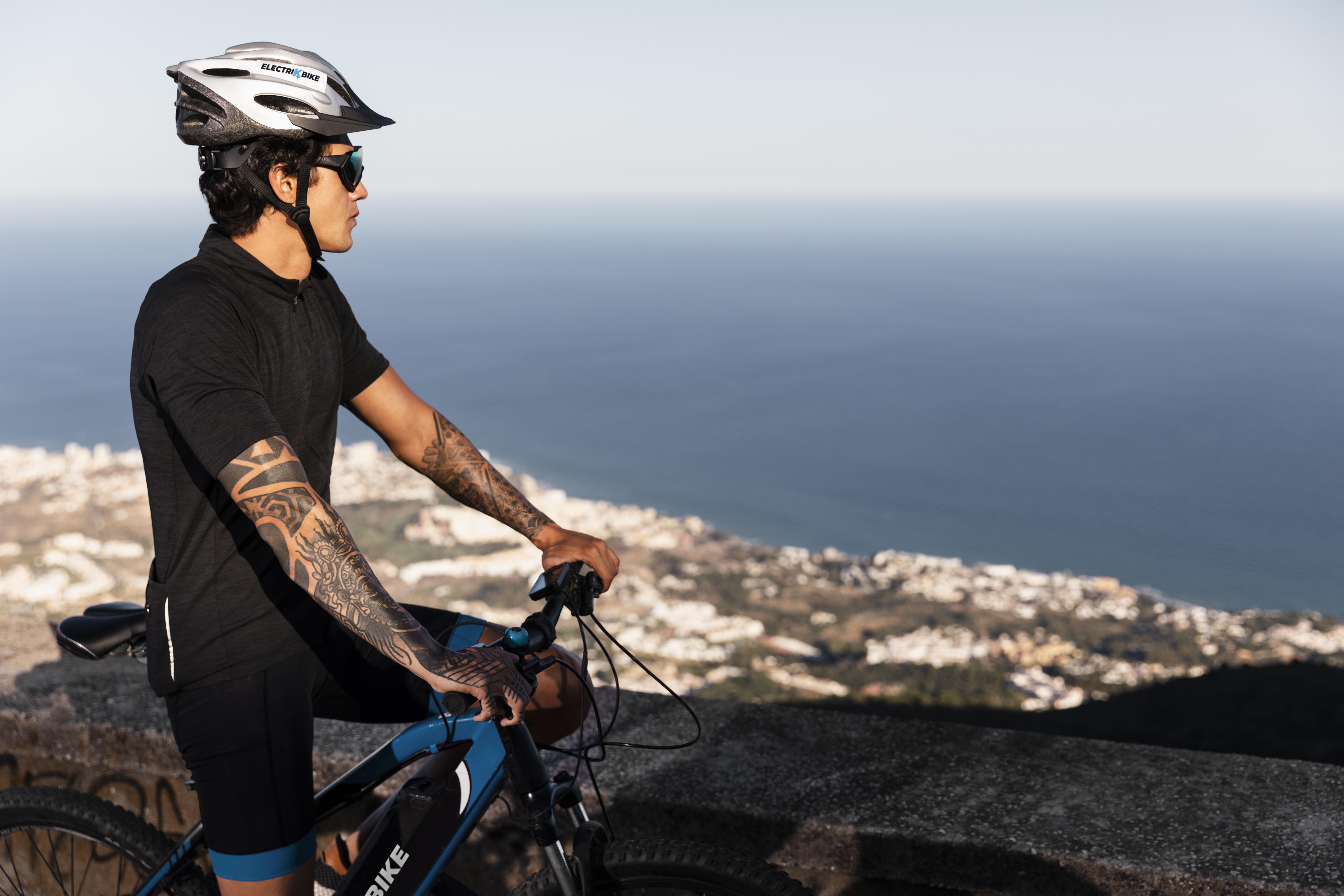 Fans of active vacations on the island of Krk have over 300 km of marked hiking trails at their disposal. Whether you head towards the Vela Rujnica viewpoint, which offers stunning panoramic views of the island, or Vela Luka not far from Baška, towards the peaks of Obzova and Veli vrh, or to another Krk lookout point along the way, you will be able to enjoy an unforgettable view of the rest of the island of Krk and the beautiful nearby islands.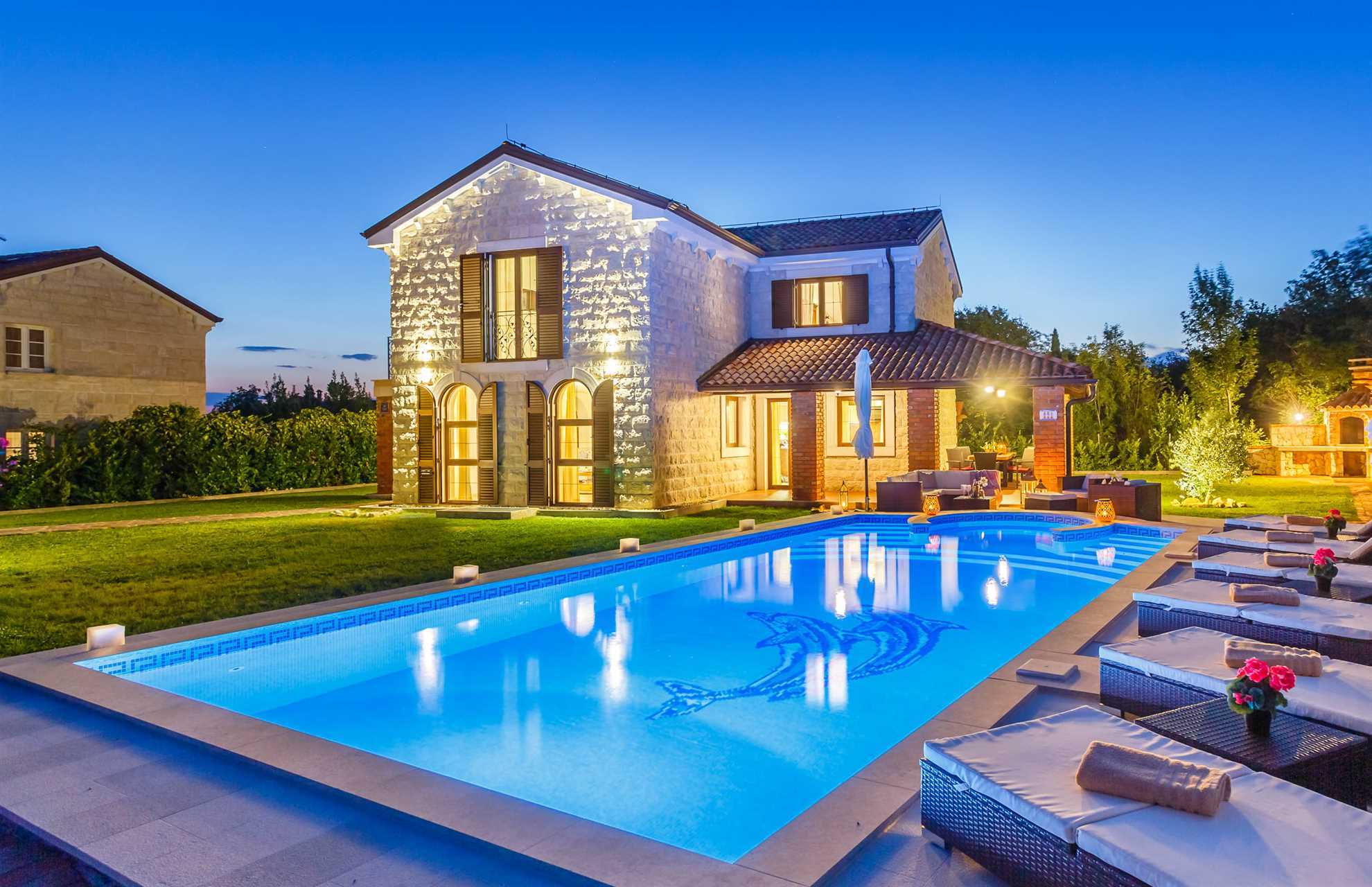 Now that you know what to do, you need a place to stay. Here are our TOP 3 accommodation offers on the island of Krk.
1. Holiday House SUNLIGHT
This lovely holiday home in Malinska on the island of Krk can accommodate up to 6-7 people. It's a two-story house with three bedrooms, two bathrooms, a guest toilet, a kitchen with a dining area, and a living room. Outside, you'll find a private heated pool and a covered terrace with dining furniture. The house is conveniently located near the center of Malinska, where you'll find plenty of beautiful beaches, fun activities, and great restaurants. Enjoy wifi, air conditioning, and SAT-TV, as well as a parking spot.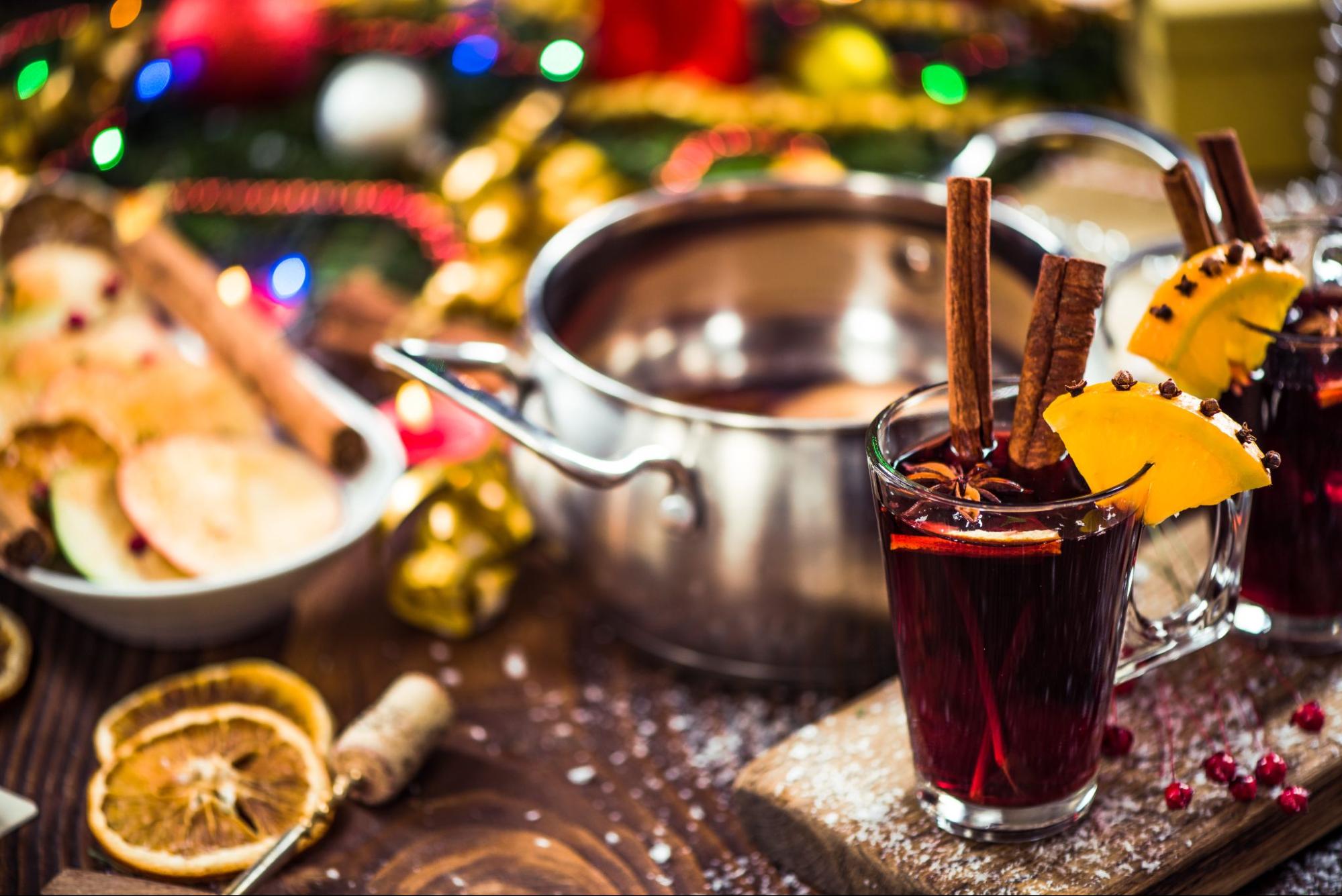 2. Villa MELIA
Welcome to the modern villa Melia in Brzac on the island of Krk, where you can enjoy stunning sea views! This cozy house comfortably accommodates 6-8 persons and is spread over two floors. The ground floor features a living room, kitchen, dining room and bathroom. Upstairs, you'll find three air-conditioned bedrooms, each with its own bathroom and balcony. Guests have at their disposal a heated swimming pool, water lounger with massage jets and an outdoor kitchen. With all these amenities, this fully equipped house is the perfect choice for a memorable vacation with family or friends!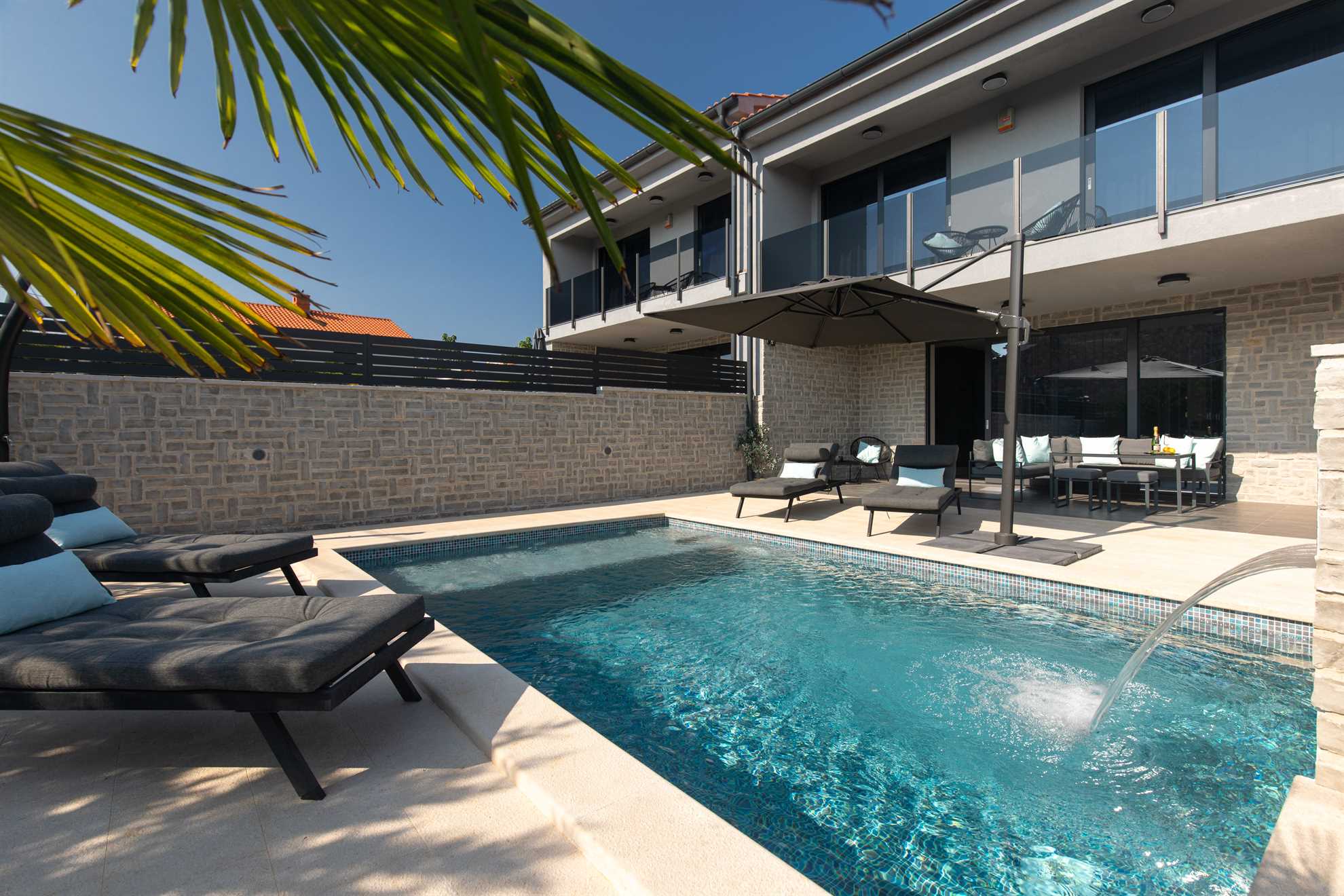 3. Villa QUERCUS
Stunning villa Quercus in Poljica, island of Krk, can accommodate up to 8 people and boasts four ensuite bedrooms and four bathrooms. Spread over two floors, it also features a fully equipped kitchen, a cozy living and dining area, a guest toilet, and a spacious garden with a heated pool. You'll love relaxing on the two terraces - one accessible from the living area and the other from two of the upper bedrooms. The pool even has a hydromassage area for ultimate relaxation. This brand new villa is now open and ready to welcome its first guests for an unforgettable vacation!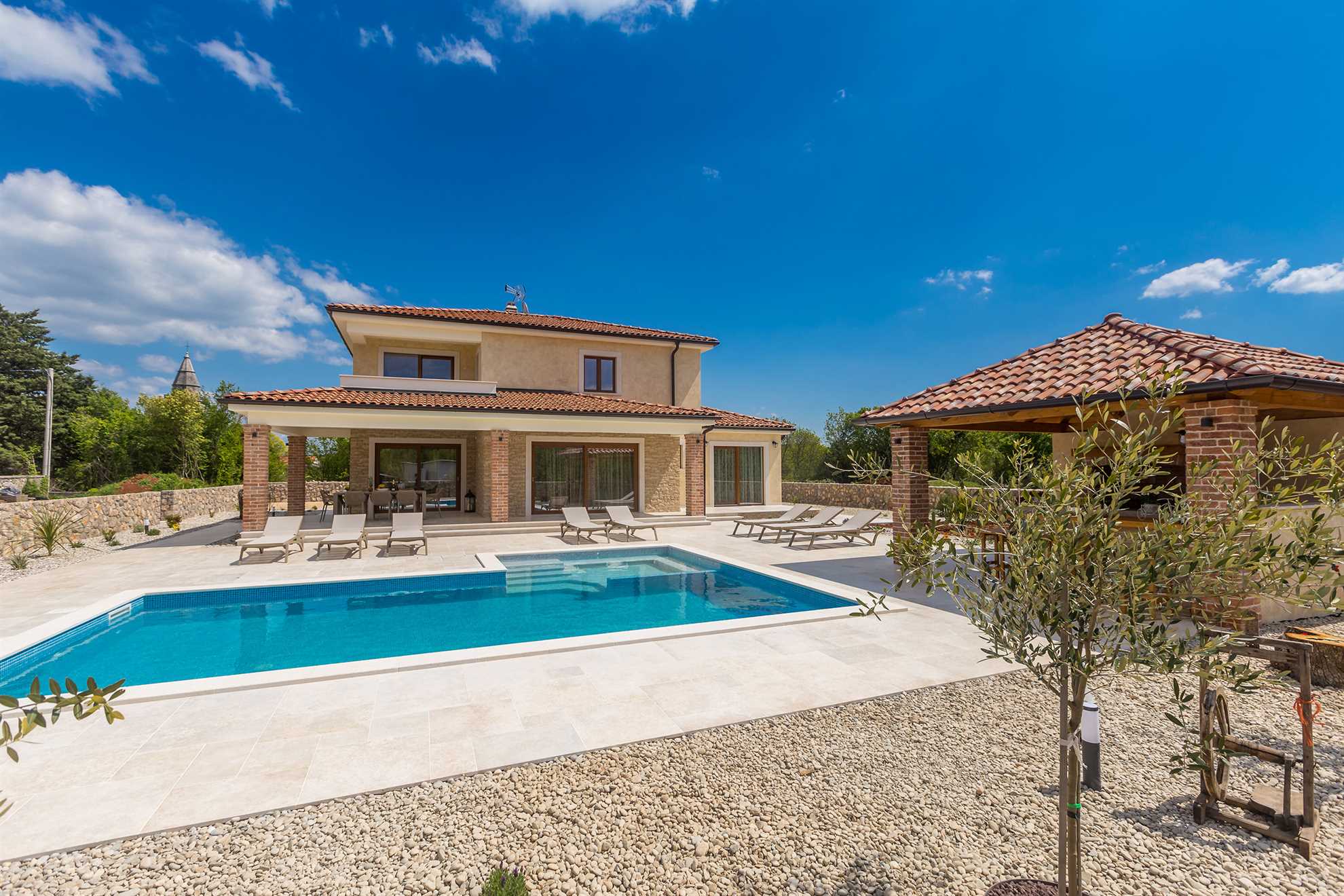 Start planning your trip to Krk today, and get ready to enjoy all the natural beauty and outdoor adventure this amazing island has to offer!