When it comes to culinary delights, the island of Krk is a true gem. Nestled in the Adriatic Sea, this Croatian island boasts a rich gastronomic heritage that has been passed down through generations. From the exquisite flavors of cheese and lamb to the mouthwatering seafood specialties and homemade pastas, Krk's traditional dishes offer a unique and unforgettable dining experience. Join us on a culinary journey as we dive into the delights of Krk's gastronomy that will leave you craving more.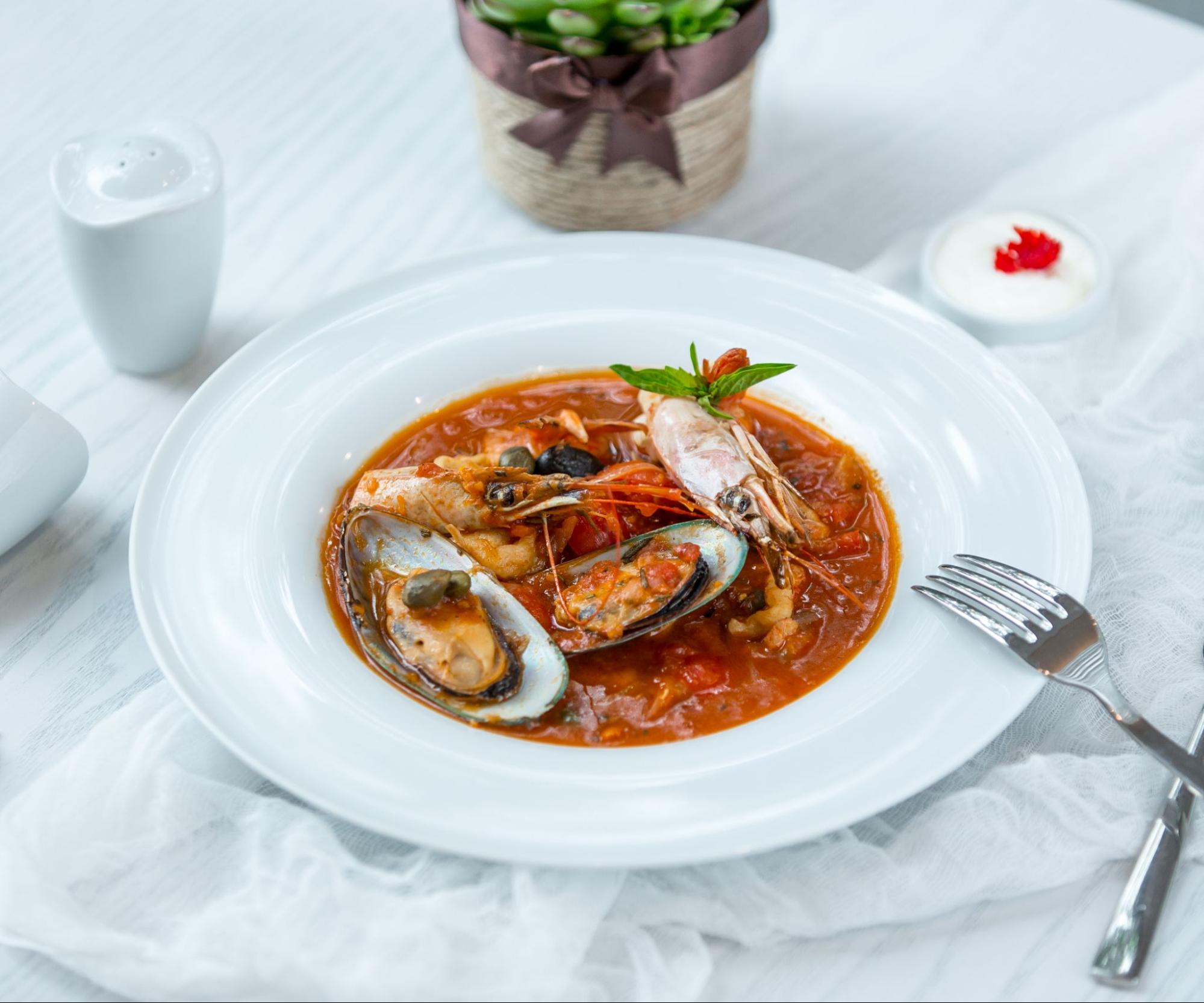 Šurlice: The Pride of Krk's Pasta Heritage
Šurlice is a traditional homemade pasta dish that holds a special place in Krk's culinary heritage. Made from simple ingredients such as flour, water, and a touch of olive oil, this unique pasta is formed by rolling a piece of dough around a knitting needle, resulting in a distinctive shape. Served with various sauces, traditionally with lamb or beef stew, Šurlice is a comfort food that warms both the stomach and the soul, and can be found in most restaurants at Krk. One of the most famous restaurants where you can try šurlice with various sauces is Konoba Zora in the small town of Dobrinj and Konoba Marija in Vrh.
Krk Lamb: A Meat Lover's Delight
The island of Krk is renowned for its high-quality lamb, thanks to the local sheep-breeding tradition that dates back centuries. The lamb is raised on the island's pastures, where they graze on aromatic herbs, giving their meat a distinct flavor. Whether slow-roasted, grilled, cooked as a stew or prepared in a traditional peka (bell-shaped lid), Krk's lamb dishes are tender, succulent and bursting with natural juices. Pair it with a glass of local wine, and you have a match made in culinary heaven. For a great meal of Krk Lamb we recommend that you visit Konoba Šantek or Konoba Pud Brest.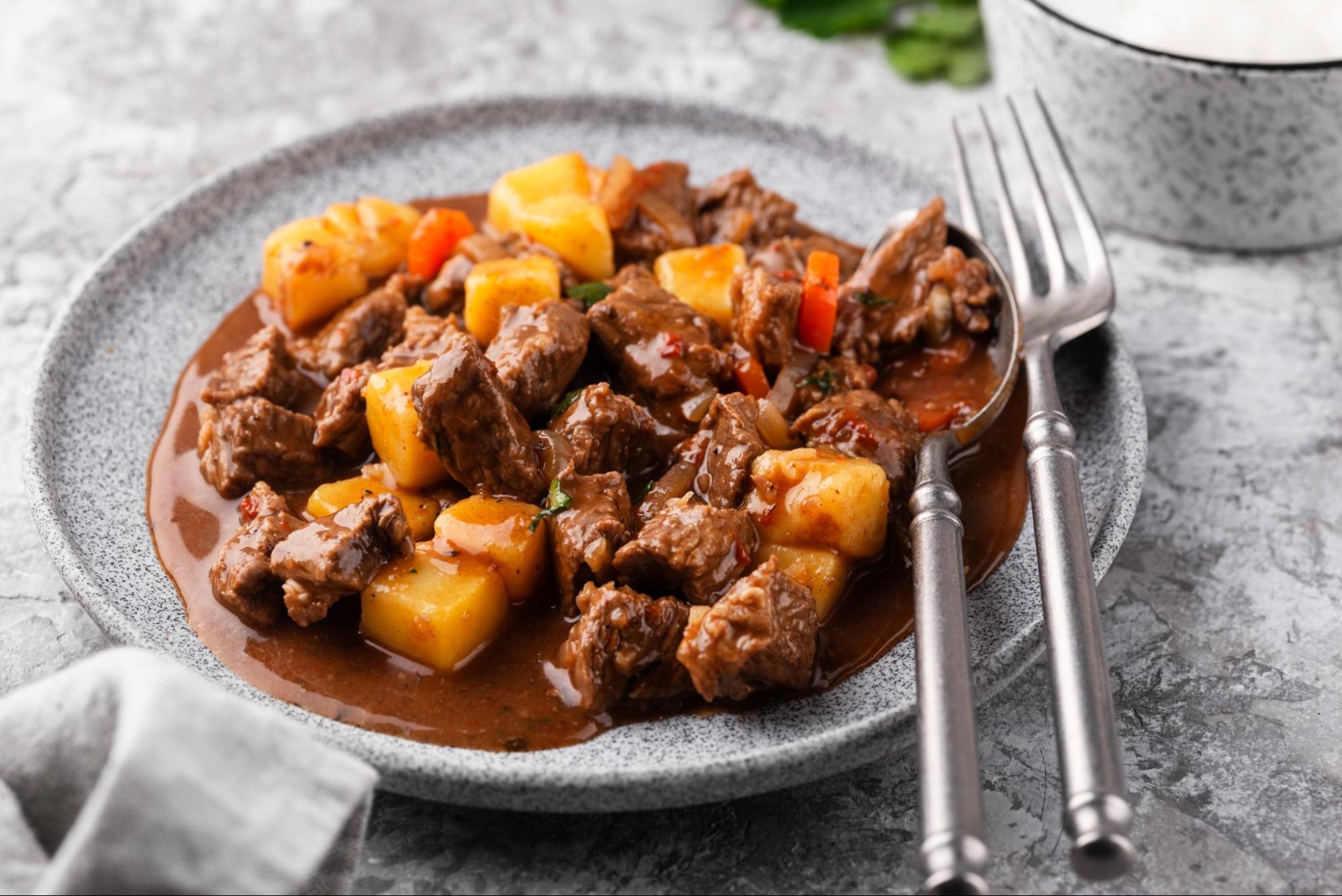 Scampi and Seafood Specialties
As an island surrounded by the pristine waters of the Adriatic Sea, Krk boasts an array of delectable seafood specialties. The purity and temperature of the sea, coupled with abundant marine life, provide the perfect conditions for the freshest seafood dishes. Scampi, a type of large prawn, is a staple in the local cuisine. Grilled, sautéed or prepared in a rich tomato-based sauce called "buzara", scampi dishes are a highlight for many visitors. Other seafood delicacies found on the island include fried calamari, octopus salad, black squid ink risotto and grilled fish such as sea bass. These dishes offer a true taste of the sea, reflecting the island's strong maritime heritage. To truly savor the best of Krk's seafood, we recommend that you venture into Cool Šilo Restaurant, an elegant place with a pleasant atmosphere, a beautiful view and superb creative cuisine.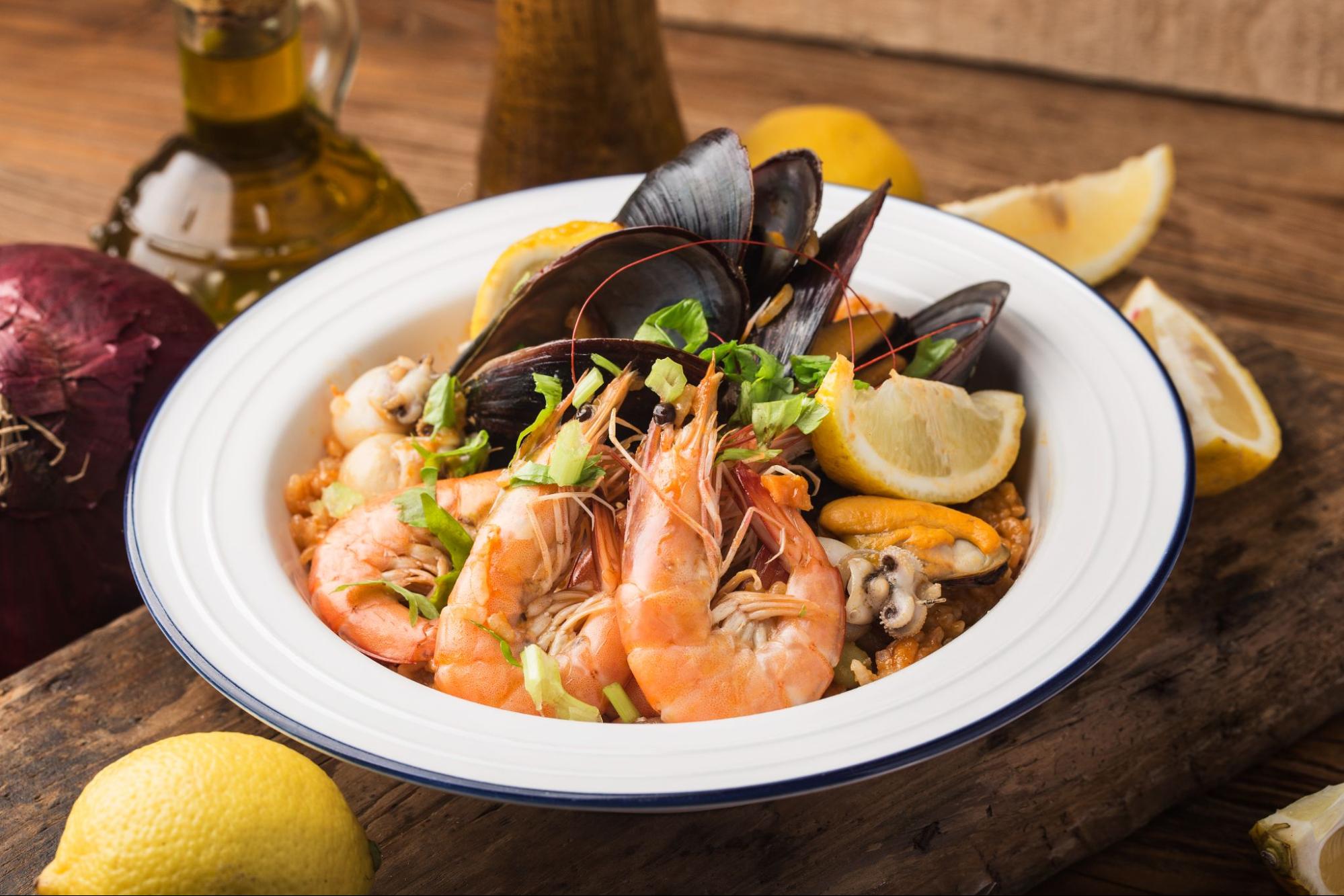 Cheese and Prosciutto: A Match Made in Culinary Heaven
No exploration of Krk's local cuisine would be complete without mentioning its famous cheese. Sheep cheese from Krk is a local delicacy made from raw, thermally unprocessed sheep milk. Its exceptional quality and rich flavor can be enjoyed in many restaurants or purchased directly from family farms such as Mirjenko Mrakovčić farm. Pair this delectable cheese with Krk prosciutto, the first Croatian product to achieve EU protection. Krk prosciutto is salted with wild herbs, not smoked, and dries with its skin intact, benefiting from the drying Krk bora wind. Indulge in the combination of savory sheep cheese and melt-in-your-mouth prosciutto, celebrating the island's culinary heritage and dedication to tradition.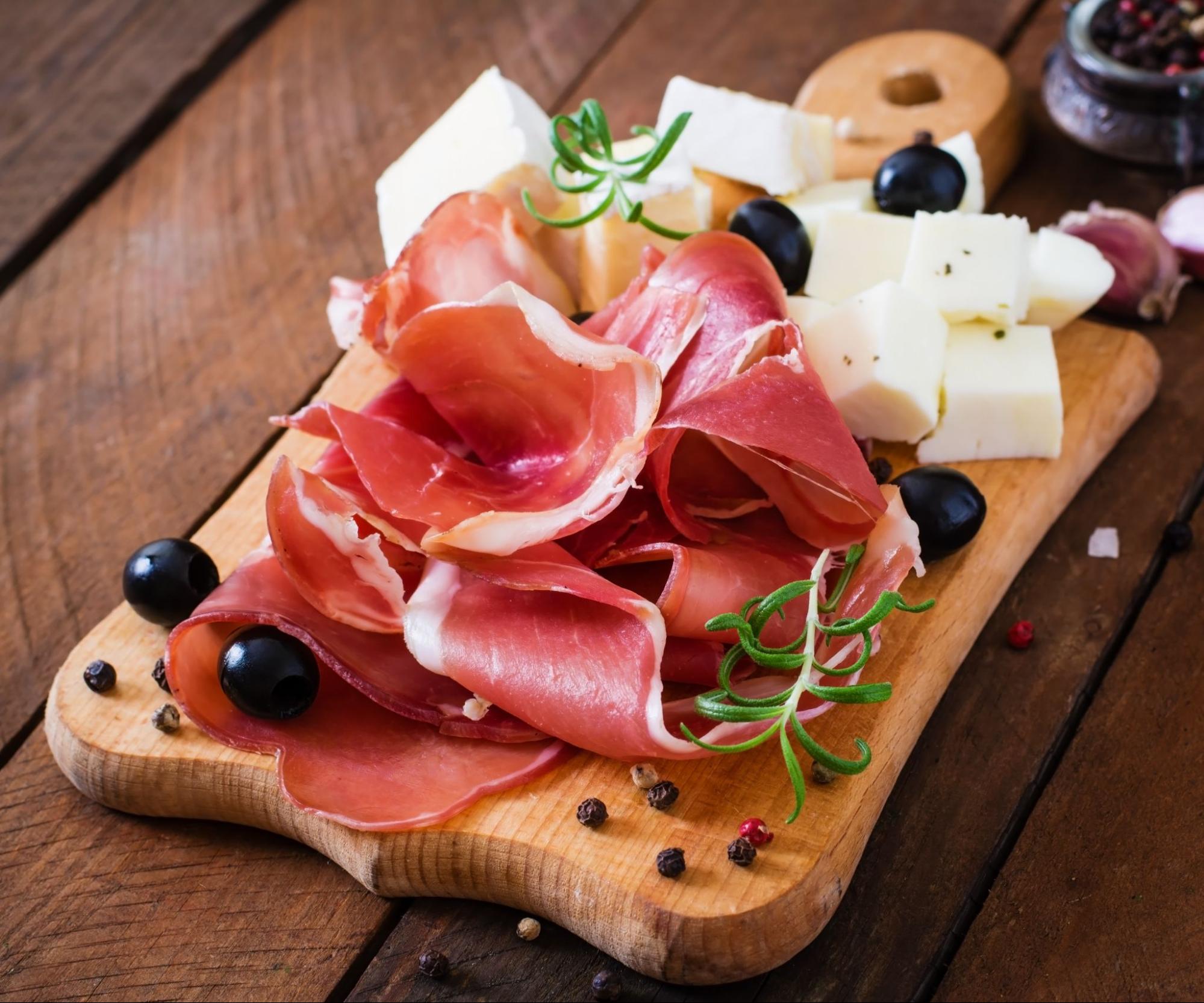 Toasting to Krk's Vineyard Heritage
No culinary journey is complete without a sip of the local wine, and Krk doesn't disappoint when it comes to that. The island's favorable climate, rich soil, and centuries-old winemaking traditions contribute to the production of exceptional wines that embody the essence of Krk's terroir. Some of the prominent grape varieties cultivated on the island include Žlahtina, a white grape indigenous to Krk, and Vrbnička Žlahtina, known for its crispness and delicate aromas. These white wines are refreshing and pair well with the island's seafood specialties. Red wine lovers will find pleasure in tasting the bold and robust reds produced from the Plavac Mali grape, known for its deep color and full-bodied flavor. To truly appreciate the local wines, a visit to one of Krk's wineries, such as Wine House Ivan Katunar, Winery Nada or Gospoja, is a must. Many wineries offer guided tours, where visitors can learn about the winemaking process, from grape to bottle, and sample a variety of wines directly from the source.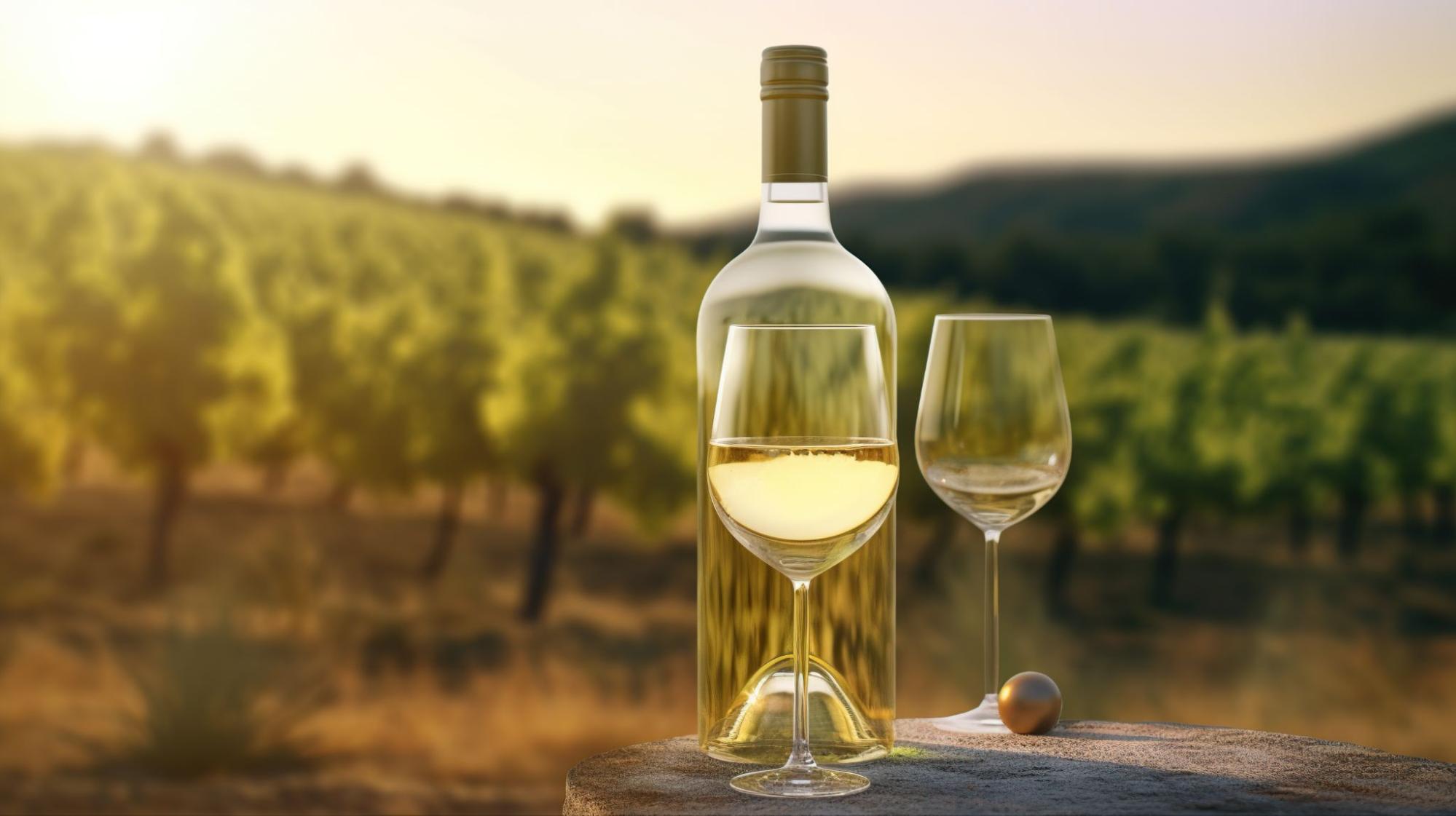 Throughout the year, Krk hosts a variety of gastronomic events that celebrate the island's culinary traditions. From festivals dedicated to specific dishes like "šurlice" and asparagus to cheese days and wine celebrations, these events offer a unique opportunity to immerse yourself in the local food culture. Whether you're a seasoned foodie or simply curious about Krk's gastronomy, these events are not to be missed. And while you're in town for those events, rest up at one of our fabulous villas.
1. Villa Voco
Situated in close proximity to the vibrant center of Malinska, Villa Voco is a haven of tranquility that can comfortably accommodate 6-8 persons. This fully equipped villa features three bedrooms, two bathrooms, a guest toilet, a well-appointed kitchen with a dining area and a cozy living room. Outside, you'll find a private pool, terrace, and barbecue area. Enjoy the villa's prime location, close to downtown and the sea, ensuring a memorable stay in Malinska.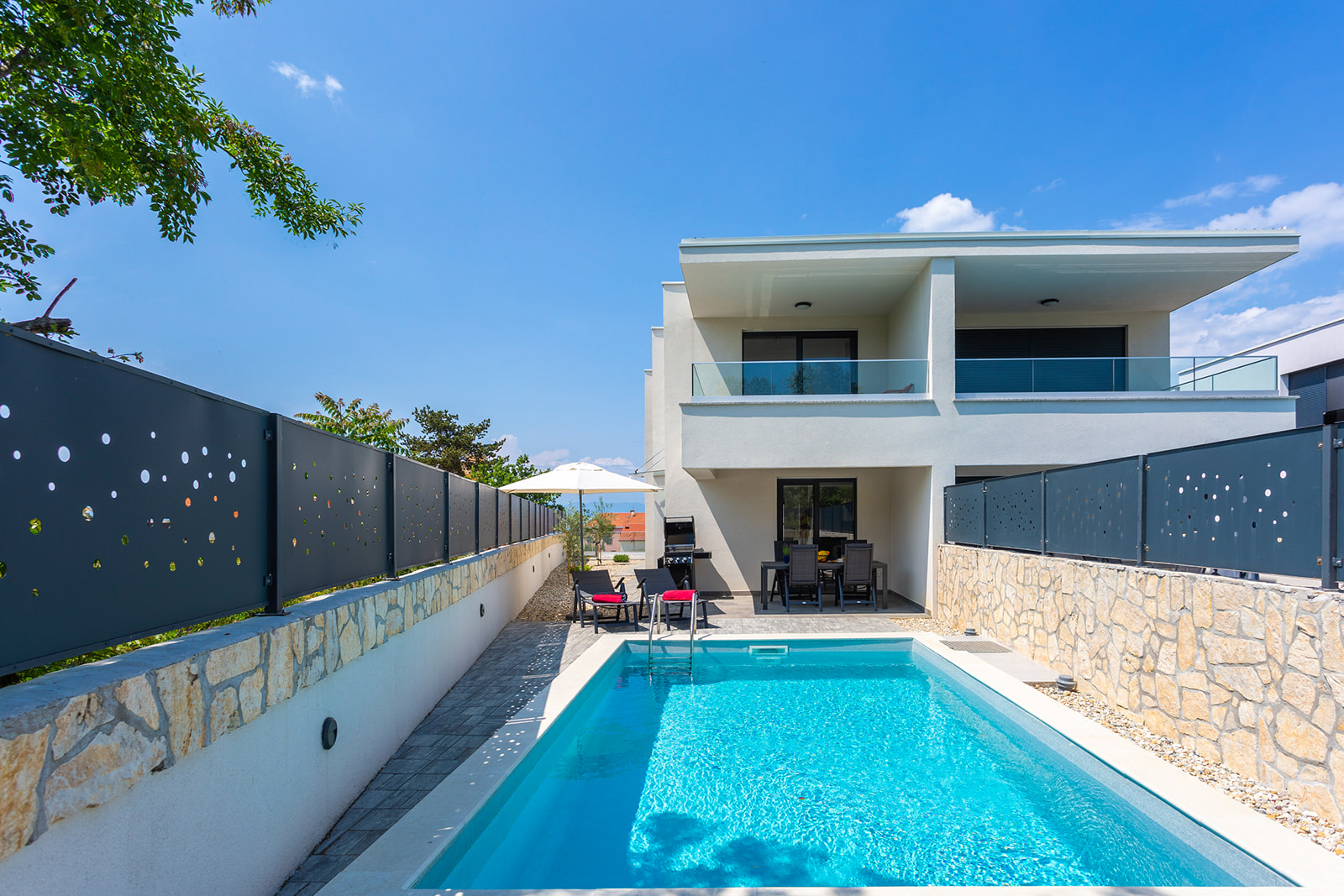 2. Holiday House Summer Breeze
Escape to the enchanting Summer Breeze holiday house in Pinezići, Krk Island. This fully equipped retreat comfortably accommodates 4-5 persons with its two double bedrooms, one bathroom, and additional toilette. The well-appointed kitchen with a dining area seamlessly connects to the cozy living room. Outside, you'll find a terrace, outdoor shower, and barbecue area, with parking provided. Enjoy the convenience of a good location and immerse yourself in the beauty of Pinezići.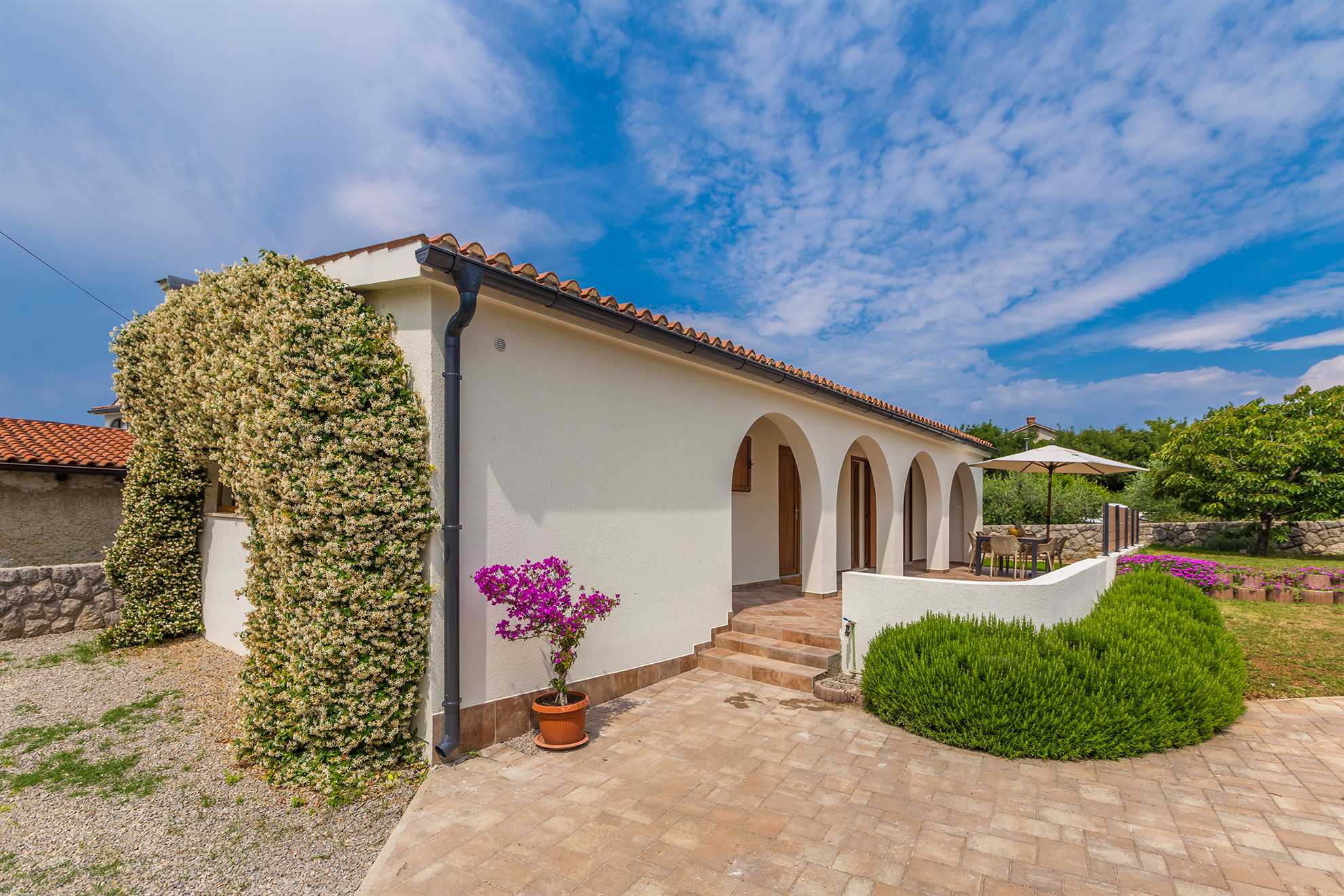 3. Villa Seahorse
Escape to a stylish holiday house villa Seahorse in Pinezići, ideal for 4-6 persons. This charming retreat features two double bedrooms, a bathroom, and a well-equipped kitchen. Air-conditioning ensures comfort throughout. Relax in the beautiful yard with a swimming pool, outdoor shower, and barbecue. Unwind on the lounge terrace, hammock, or garden balcony. Conveniently located near the sea and shops, with two parking spaces provided. Experience the ultimate getaway in Pinezići.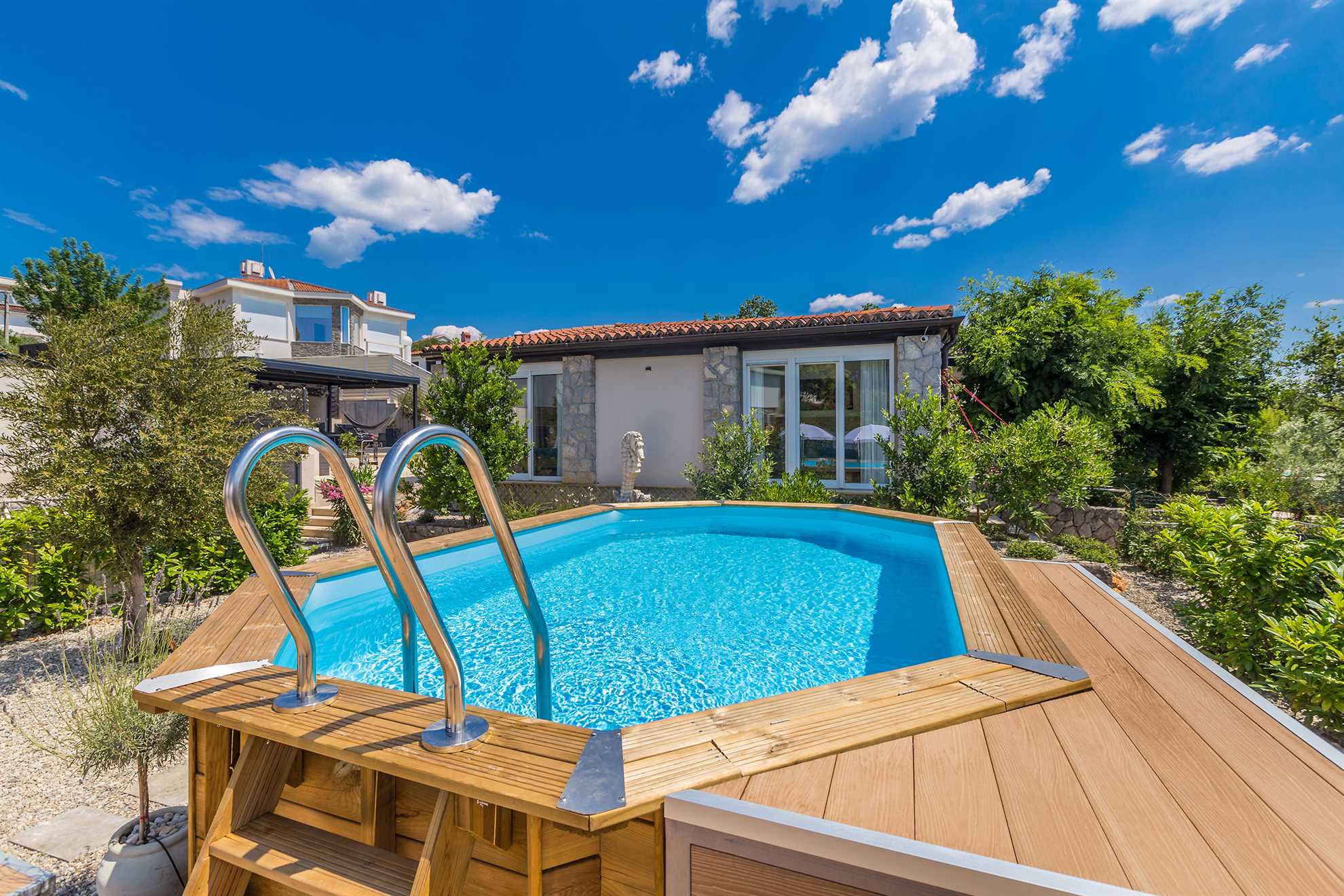 Come and spend your holiday at Krk Island and savor the taste of tradition, where every bite is a celebration of culinary excellence.